With his formal return to the PDP recently; Atiku Abubakar has invariably birthed a political insomnia in the camp of the ruling All Progressives Congress (APC). And whether the party admits or not, Atiku's decision to return 'home' is a huge loss to President Muhammadu Buhari and his political associates; some of whom are likely to jump ship in the months ahead.
By Dirisu Yakubu
Last week return of former Vice President, Atiku Abubakar to the Peoples Democratic Party (PDP) has continued to dominate discourse and commentaries in traditional and new media platforms. From newspaper columnists to newscasters, bloggers to sundry media practitioners, Atiku's decision to resign his membership of the ruling All Progressives Congress (APC) is an indication of imminent cracks in the camp of President Muhammadu Buhari.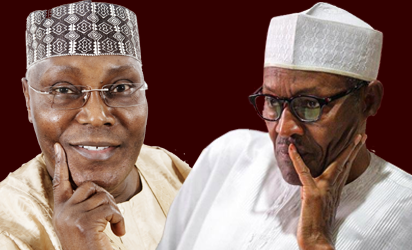 Atiku may have serially suffered setbacks in his quest to preside over the affairs of the nation since his falling out with his ex-boss and former President, Chief Olusegun Obasanjo. He was probably shell-shocked when in the APC primaries of 2014 held in Lagos; he placed a distant third behind former Kano State governor, Rabiu Musa Kwankwaso and Muhammadu Buhari but the times appear to have changed in contemporary Nigeria. More than anything else, Atiku's public outings coupled with his stand on critical issues of national discourse, places him in a vantage position to go a step further in his 2019 Presidential aspiration.
Upon his resignation from the APC last week, Kaduna State governor, Mallam Nasir El-Rufai berated Atiku saying he won't be missed by party faithful but President Muhammadu Buhari reacted differently. "Accept my sympathy for losing a senior member of your party," he reportedly told his party chairman, John Odigie-Oyegun. But while some commentators in their numbers have also chided the former Vice President for manifesting desperation in his bid to govern the country; here are a few reasons the APC-led administration will struggle to repeat the 2015 electoral miracle which put an end to PDP's grip on power, should Atiku emerge the party's Presidential candidate in 2019.
Job creation
Unlike a legion of politicians in the land who became household names after embracing politics, Atiku had earlier carved a niche for himself as an astute businessman before his election as Governor of his State of Adamawa and subsequent election as Vice President of the Federal Republic. And since vacating office in 2007, the Turakin Adamawa has consistently utilised the social media platform to good effect, sermonizing the failure of subsequent administrations to build on the success story of the Obasanjo-Atiku administration.
Announcing his decision to return to the PDP last week via Facebook live chat, Atiku had this to say: "I have found in my travels across the country that whenever I get into conversations with young people, their number one concern is whether they will be able to get a job for without a job, they have no means of sustaining themselves or begin a family. And without the security of a job, we cannot have security in our country. So without jobs, there is no future for you or for Nigeria.
And I also know as a parent that the older generation is also concerned about jobs for their children and, too often today, for themselves as well. Creating jobs is something I know about as I have created over 50,000 direct jobs and 250,000 indirect jobs in my own State of Adamawa."
To drive home his point, he oiled his remarks with allusion to knowledge of job creation in the public realm and made reference to his time as Nigeria's Vice President from 1999 to 2007.
"And I also know how the government can help create the right environment for businesses to create jobs. When I was Vice President in 1999, I was responsible for liberalising the telecoms sector which enabled us to increase the number of people who could access a phone from less than 1 million then to over 100 million today.
"This transformation resulted in the creation of hundreds of thousands of new jobs from the top-up card vendors you see on every street corner to the many new businesses that fed off the mobile phone revolution," Atiku had said.
He was not done as he berated President Buhari for the failure of his government to keep faith with promises made during electioneering campaign for the 2015 elections, saying, "I joined the All Progressives Congress (APC) as I had hoped it would be the new force that would help improve life for our people and I was excited about the party's manifesto to create 3 million new jobs a year. The result has not been the change people had been promised or voted for, as in the last two years, almost 3 million Nigerians have lost their jobs."
Like Atiku aptly put it, unemployment rate in the country today is worse than what obtained in 2015 and this will likely play a role in the voting pattern of unemployed youths; many of whom may think logically before casting their ballot.
Stand on restructuring
An intelligent politician skilled in reading the mood of the times, Atiku was perhaps the lone ranger in the camp of the ruling party as far as call for restructuring is concerned. While not a few members of the party including Chairman Oyegun, Ministers of Power, Works and Housing and Solid Minerals, Babatunde Fashola and Kayode Fayemi; hitherto unrepentant advocates of devolution of power kept mute on the debate; Atiku reminded his party of the dangers of turning its back on promises earlier made.
In the event of his emergence as PDP Presidential flag bearer in 2019, Atiku stands a chance of winning the hearts of the South-West, South-East, South-South and the North Central zones whose position of power devolution continues to get louder by the day. This is the view of a PDP South-South stakeholder and former Speaker of State House of Assembly in a chat with Vanguard on Thursday.
"It is a little bit early to discuss potential Presidential aspirants but you will agree with me that the people are now wiser more than ever before. Yes, former Vice President Atiku is a well-known face both in the South and the North but beyond his popularity is his stand on key national issues that even Mr. President is afraid to talk about. He wants Nigeria restructured and that has been the prayer of the entire South zone and a section of the North. He has returned to the PDP in good time," he said while craving anonymity.
National Outlook/appeal
Atiku is arguably the most visible Presidential hopeful in the country today. No doubt, the likes of Kwankwaso, Dankwambo, Bafarawa and Lamido are hugely popular up North. Down South, the depth of their political visibility is up there for debate. In the South East and South-West, Atiku relates easily and sees the geo-political zones as his home. His first wife, Titi is a daughter of the South-West while Jennifer hails from the South-East. Mundane as this may appear, they could play a critical role and turn campaign tool for the Waziri of Adamawa in the event of his emergence as a Presidential candidate.
President Buhari who is beginning to appear as the APC flag bearer in 2019, is not likely to enjoy the easy ride he had in 2015 if he's to run against Atiku as the latter boasts of massive support base across the country. His sundry companies which provide employment opportunities for Nigerians across geo-political and religious backgrounds give him an advantage no one can ignore with a wave of the hand.
Buhari's scorecard
In an interview our correspondent had with Chairman, National Caretaker Committee (NCC) of the PDP, Senator Ahmed Makarfi recently; the former Kaduna State governor thanked the APC-led government for campaigning indirectly for his party. When asked how this was so, he responded; "They are not performing." Atiku's may not parade a university degree but not even the ruling party can take away from him, his mastery of the Queen's language, especially when addressing political gatherings.
Armed with the statistics of what the Buhari's administration has been able to do and undo, the Turakin Adamawa is sure to cause the ruling party some sleepless nights ahead of 2019, should he scale the hurdle of nomination at the party's convention for the election of its Presidential candidate. The APC administration may have recorded some successes in the fight against insurgency; yet the worrisome level of poverty, gross income inequality, hunger and infrastructural decay cast a huge cloud in the ability of the ruling party to remain in power.
Defections
With Atiku now back to the party he helped form in 1998, more high profile returnees and currently members of the APC are being awaited. This much was disclosed recently by ex-PDP national Chairman,Dr. Ahmadu Ali in a chat with newsmen. As it were, the likes of Senate President, Bukola Saraki, Senator Danjuma Goje, House Speaker, Yakubu Dogara and a host of others may quit the APC for the PDP to team up with Atiku in hope of helping to nurse his ambition. And should this happen, analysts say not much would be left of the APC.
A former member of the House of Representatives puts it this way: "You will recall that not long ago, the Comptroller General of Customs, Colonel Hammed Ali questioned the loyalty of former PDP members in the Buhari administration. That was an indirect insult, if you ask me. I can reliably inform you that without these people, Buhari would not have been able to garner the kind of support he had in 2015. And now that Atiku has moved, what do you think some of these people will do?"
So, what becomes of the APC should Atiku's allies in government follow his footsteps and cross over to the PDP?
Alliance with governors
When in 2003, President Obasanjo reportedly knelt down to beg Atiku to support him for a second term in office; it was reportedly down to the latter's support base among the then governors, majority of whom were elected on the platform of the PDP. In 2019, not much is likely to change as the former Vice President remains hugely popular not only among the PDP governors but also among those who won elections on the APC platforms.
Atiku is famed for his ability to keep political allies without betraying same. A conciliator always prepared to wave the olive branch in the event of any political feud; the loss of Atiku to the opposition last week probably caused President Buhari more worries than he would admit such that he had to look his party chairman in the eyes while uttering these words: "Accept my sympathy for losing a senior member of your party."
However, the former Atiku has a major obstacle to surmount: Winning the mandate of party delegates to fly the flag of his party in 2019 and until this is achieved, talks of posing a threat to the APC, remain premature.
Source: Vanguard News
Why Atiku's return to PDP may rattle Buhari's 2019 re-election bid