By Sofowora Oladapo
If Wale Jubril Tinubu was to pen down an epistle on his most disturbing moment as the head Honcho of Oando oil and gas; it would definitely be when the travails of Oando Plc reached its crescendo months ago. The high flying Up and downstream oil and gas firm was rocked with several petitions and alleged negative media campaign. The NSE immediately placed an embargo on all stock activities.
However, the Lagos born businessman, who is known as 'King of African Oil' remained unperturbed. Instead, he faced his business squarely, not falling for the gimmick those detractors employed to bring him down. Owing to his sterling leadership qualities, other shareholders stood by him and kept flying the flag of the company high. He vowed to take the company to greater heights and he has been able to achieve that. Under his watch, Oando broke impeccable records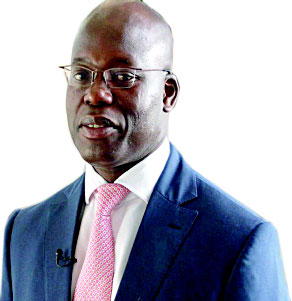 Tinubu's success story may not come as a surprise to those close to him because he has, over the years, shown evidence that he is well verse in oil and gas business. He knows when to invent, particularly in a shaky business climate. He has continued to show his wizardry, especially in the past two years that the oil business has suffered a decline around the globe.
Source: Vanguard News
Wale Tinubu's winning streak