Mr Boss Mustapha, the Secretary to the Government of the Federation (SGF) has promised to support SERVICOM to ensure effective service delivery in Ministries, Departments and Agencies (MDAs).
He made the pledge in a statement signed by Patience Musa, the Public Awareness Manager SERVICOM on Wednesday in Abuja.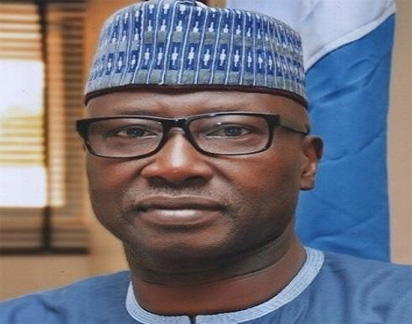 Mustapha said the organisation needed strong political will to carry out its mandate fully, adding that his office would work with SERVICOM in monitoring and evaluating government projects.
Mustapha said that the collaboration would enable them to know how government policies impact on citizens and the general public.
"The service delivery initiative being driven by the SERVICOM office needs a strong political will to carry out its mandate fully.
"As a representative of Mr President, I want to say categorically that this administration will strengthen and reposition the SERVICOM office to become an active part of the system.
"Because, if we can get SERVICOM to operate well, we would have set the trajectory to get things done right in the public sector and this I assure you would be done", he said.
According to him, SERVICOM, established 13 years ago is saddled with the responsibility to institutionalise the service delivery initiative of the Federal Government in MDAs.
"The aim is to promote excellent service delivery for citizens'satisfaction and realisation of the essence of governance.''
The statement also quoted Mrs Nnenna Akajemeli, the National Coordinator, SERVICOM as saying "the organisation is faced with various challenges''.
She listed the challenges to include lack of enabling Act, poor ownership of the initiative by government executives, inadequate funding and non-regularisation of SERVICOM staff among others.
Akajemeli said that SERVICOM plans to increase citizens' participation in the crusade against service failure through establishment of service windows and Contact Centres for transparent assessment of MDAs performance against standards.
"The SERVICOM office also intends to enforce the adherence to service standards contained in Service Charters of MDAs, and entrench SERVICOM in the states.
"It also intends to carry out massive radio awareness campaign through establishment of SERVICOM Help Desk at the Human Rights Radio Station but these can only happen if the office is strengthened,'' she said.
Source: Vanguard News
SGF pledges to support SERVICOM for effective service delivery