Barring any unforeseen circumstances Nigeria's Super Eagles will play against Poland on March 23, 2018 to tune up for the World Cup.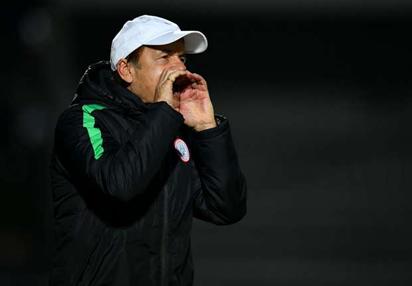 Super Eagles coach, Gernot Rohr disclosed that arrangements have been made for the match that would be played in the Polish City of Wroclaw. He added that the idea behind the game is to get the Super Eagles more familier with European oppenents as they face Croatia, Iceland and then Argentina in Group D of the World Cup tournament in Russia.
''Croatia is capable of great things with a team of stars playing in the biggest clubs. This is the most important match, and we hope to prepare for it against opponents similar to Croatia.
''So we will play Poland at home on March 23rd. We are looking for a second opponent in Europe for another FIFA date of the spring.'' Also Polish Football Association president and former football great, Zbigniew Boniek confirmed the match.
He was quoted as saying by sport.dziennik.pl : ''In March, we will probably face Nigeria and South Korea. These teams somehow reflect the mentality and level of the teams we play in the group at the World Cup.
''Of course, Nigeria is not Senegal, but somewhere this mentality, the way they move on the pitch, physical strength are similar.''
Source: Vanguard News
Russia 2018 WC: Eagles to play Poland March 23, says Rohr