By Levinus Nwabughiogu
THE House of Representatives has issued 14 days ultimatum to the Nigerian Army to produce documents showing its ownership of a contentious 1,363 hectares of land in Uvwie Kingdom, Effurun, Delta State.
The House Committee on Public Petitions headed by Hon. Uzoma Abonta gave the ruling on Wednesday after hearing a petition against the Nigerian Army accused by the community of illegally converting the land of Uvwie people through the Nigerian Army Properties Limited.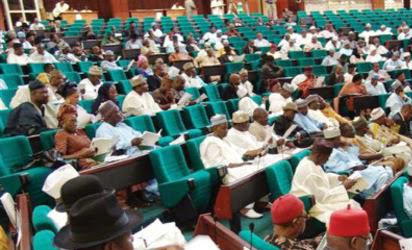 Counsel to the kingdom, Mr. Victor Otomiewo and Company, had in a petition brought before the House through Hon. Evelyn Oboro (Okpe/ Sapele/Uvwie Federal Constituency, Delta State), said that the land was illegally acquired.
He said: "Our clients are the owners in peaceable possession of all the portions of land purportedly acquired for the Nigerian Army Barracks, Effurun in the Uvwie Local Government Area of Delta State of Nigeria.
"Apart from the area being claimed by the Army authority as being acquired for the supposed army barracks at Effurun, soldiers, naval officers, etc are currently forcefully occupying acres of land and villages, which are not within the said purported acquisition and commit criminal acts of trespass, assault, etc."
At the hearing, Mr. Otomiewo, however, noted that the Army took possession of the land in 1975, submitting that no compensation was paid.
According to him, the people of the community were shocked when the Army issued demolition notice by marking houses on the portions of the land not occupied.
In his own presentation, a Major, Mr. Daniel, who represented the Nigerian Army told the committee that the matter was already in court, saying it would amount to prejudice discussing it.
Chairman of the Committee, Hon. Uzoma Abonta, while ruling on the matter, said that they were not in a position to constitute themselves into a court or take any decision that would affect the eventual judgement of the court.
He, therefore, ordered the two parties involved in the matter to furnish the Committee with relevant documents of land in their custody to support their individual claims within 14 days.
Source: Vanguard News
Reps give Army, Uvwie Kingdom 14 days to produce land documents