By Nkiruka Nnorom
THE Association of Investment Advisers and Portfolio Managers, IAMP, have called on the regulatory agencies in the capital market to be more proactive in investigating reported cases of infraction among market operators in order to safeguard investors' interest.
Speaking at the 2017 Investment Advisers and Portfolio Managers Forum in Lagos, Mr. Yinka Sanni, Chief Executive Officer, Stanbic IBTC Holdings Plc, called on operators in the market to promote the highest standard of ethical practice in their businesses to boost investors' confidence.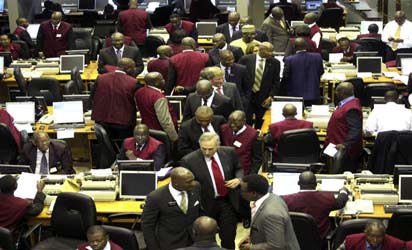 Sanni, who was represented Bunmi Dayo-Olagunji, CEO, Stanbic IBTC Asset Management, argued that a lot needs to be done to improve investors' confidence, saying that a 2016/2017 Global Competitive Index released by the World Economic Forum ranked Nigeria as number 50 and 117 in terms of protection of minority shareholders and ethical behaviour of operators and funds managers respectively out of 138 countries.
Speaking on the theme of the event, "Protection of Investors' Interest in a Volatile Global Economy", Sanni said that the regulatory agencies need to do more in terms of enforcement and protections that have been put in place to safeguard investors' interest.
He stated that achieving the objective would bridge the trust gap between investors and operators and unlock significant investment required to have a robust financial market.
"Self Regulatory Organisations such as the Nigerian Stock Exchange, NSE, FMDQ OTC Securities Exchange and NASD OTC Securities Exchange need to operate by global standards, build capacity regularly and ensure that their respective markets operate in an open and transparent manner.
"Investors should be provided with a fair platform to participate in the market and reported cases of infraction should be handled in a transparent, timely and decisive manner, while the outcome of such investigations should be made open to the public to provide comfort to investors," he said. Earlier in her welcome speech, Oluwatonyi Sanni, President, IAPM, said that Nigerian capital market remained attractive to investors despite the volatility in the market.
She added that the volatility has thrown up the need to adequately educate, inform and protect investors.
"For, us, we think this is a time for regulators and operators to come together and agree on the appropriate way through which investors could be protected.
There is also the need to examine the protections that are available to investors in this market against global standards of best practices, confirm the level of compliance and conformity and also articulate what we think needs to be done to bring the market to the right standards," she said.
Source: Vanguard News
Portfolio managers task SEC, NSE on investors' protection