By Gab Ejuwa
OVER 3,000 persons have benefited from free eye care involving cataract surgeries in commemoration of the Second Coronation Anniversary of the Olu of Warri, His Majesty, Ogiame Ikenwoli.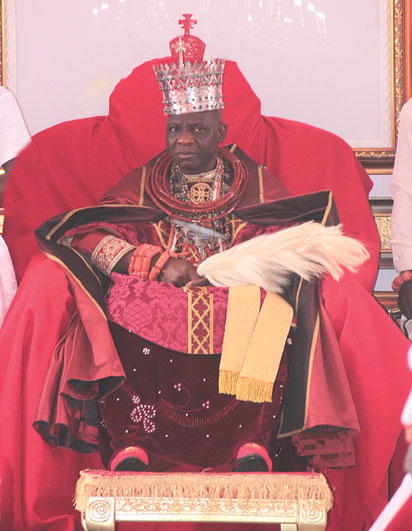 The gesture, at the instance of Ugbajo Itsekiri USA incorporated, began four days ago at Ode-Itsekiri, the Itsekiri ancestral home and ended yesterday at the Aghofen Palace of the Olu in Warri, Delta State.
Kingsley Onuwaje, President of the group, said, "We are partnering with an existing organisation headed by Dr. Okorodudu whose philosophy is 'no one is turned away'. Good eyesight gives the individual a window into the world. We are going to partner with others on projects to improve lives of people in our kingdom".
Beneficiaries from far and near expressed gratitude to the organisers and the Olu on the opportunity to benefit from free medical care on critical eye problems many might not have gotten money to solve.
Source: Vanguard News
Olu of Warri Coronation Anniversary: 3,000 get free eye care