By Chinonso Alozie, Owerri
Imo state governor, Rochas Okorocha, yesterday, swore in 28 commissioners, 27 Transition Committee chairmen among others.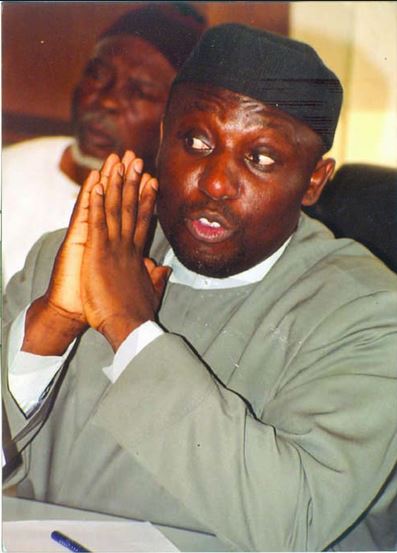 The ceremony took place at the Imo International Convention Center, IICC, in Owerri.
The governor also announced the new ministry created by his government, with his sister, Ogechi Ololo, to head Ministry of Happiness and Purpose fulfilment.
While the Commissioner for Information, was given to Prof. Nnamdi Obiaraeri. Also, Mrs. Angela Uwakwem, former Chief Medical Director, Federal Medical Center, FMC, Owerri, as the Commissioner of Health.
According to Okorocha, the Transition Committee chairmen, have only "maximum of six months to stay in office, after which an election will be conducted to give way for elected chairmen."
He also said that by January the Imo state council of Traditional rulers will have their election to elect a new executive.
He added that some of the ministries have been moved out of Owerri to villages, such as Ministry of Agriculture to Ngor Okpala local government area, while the ministry of Tourism to be taken to Oguta local government area.
According to the governor, "You are the privileged group that has the opportunity to make names for yourselves, and put your signatures in the sands of time. I want to remind all of you that this appointment is not business as usual.
"We shall not tolerate any sharp practice or corruption of any type. Neither shall we accept indolence or laziness. You have been called to duty to help us achieve our vision in the Rescue Mission Project."
Source: Vanguard News
Okorocha swears in 28 commissioners, gives sister, Ministry of Happiness