By Emma Una
CALABAR – EX President Olusegun Obasanjo says Nigeria's present population stands at 193 million and by 2045, it is projected to reach 400 million and unless spirited efforts are made by the leadership of the country the high population would be a big liability.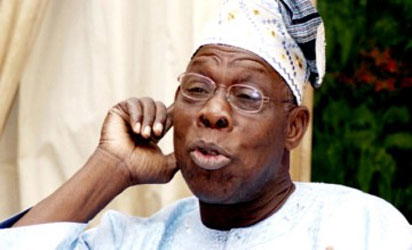 The former President who was speaking in Calabar at the commissioning of the Deep Freezer Factory by the Skyrun Industries stated that the country can only turn the high population into an asset through the creation of industries that would provide employment while producing the needed appliances and infrastructure for the increasing population.
"We can be happy that our population is increasing, but can also be sad about it because it can be an asset and could also be a liability; it can be an asset if we create industries like this one that can provide employment and home appliances for the teeming population but it can a liability when we fail to create the needed facilities for the population because these people need food to eat, education, and jobs".
He said if the population is made an asset, would be Nigeria a leading country in Africa and the world at large and will be respected by the international community as a country to be reckoned with but if that is not done it will be mocked as a nation with a wasted high population.
"We say we want to one of the largest economies in the world by 2020 and among the twenty largest economies by 2040, we can be all that and why not and the time to do that is now"
According to Obasanjo, there should be the political will to do so beginning from the community, local government, state government and the federal government levels to speed up quality economic activities and if that is done, the country will become what God has destined it to be- a great nation.
Chief Matthew Uwakwe, the Chairman of the Nigeria, China Business Community said Skyrun through its commitment to the economic development of the country has investment in Agriculture, electronics, and paint technology and has in its employment over 3000 Nigerians and appealed for tax exemption and reliefs to enable the company invest more money in the economy.
Source: Vanguard News
Nigeria's high population, a budding liability – Obasanjo