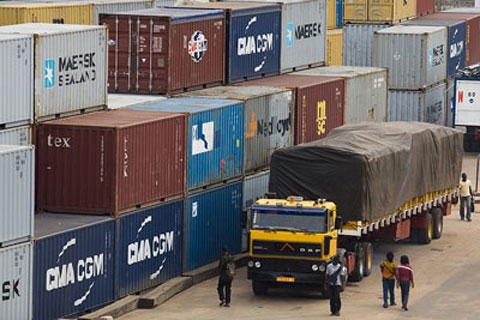 By Cynthia Alo
Flurex Foods and Beverages Limited, a subsidiary of Flurex Group has unveiled plans to export 45 percent of its product,Ello table water, to four African countries.
Speaking at the launch of the product in Lagos, President of the group, Dr. Jerry Ariomovuohoma said, the cross border markets are Togo,Tanzania,Ghana and Kenya.
"Beyond Africa, we are thinking of going to Asia, Singapore; these countries don't have water. The spirit that is going round the country now compels us to do things right," he said.
Fielding questions on the expected revenue from the export, he said: "For now we can't say but I can assure you it'll be large."
He stated that the new table water was launched in response to the market demand for a more hygienic, refreshing and unique drinking water in the country and beyond.
"In consideration of the health hazard associated with drinking sub-standard water as is obtainable in the country, the Flurex group is launched a very hygienic, refreshing and unique drinking water called Ello table water," he said.
Also speaking during the launch, the company's corporate affairs manager, Dr. Emmanuel Ibeziako, said that the decision to tap into table water market was borne out of the desire to tackle water borne diseases affecting the country.
"We believe humans deserve the best, therefore, Ello table water can provide the best for the country."
Source: Vanguard News
Nigerian water firm targets four Africa markets for export