By Chris Uwaje
Director General of Delta State Innovation Hub and former President Institute of Software Practitioners of Nigeria, ISPON, Mr. Chris Uwaje was a guest lecturer at the sixth annual dinner/fund raising party of the Government College, Ughelli Old Boys Association, GCUOBA, recently.
The Oracle as he is generally known in the Information and Communications, ICT circles, delivered a lecture on "The critical role of ICT and Innovation in education-imperative for schools."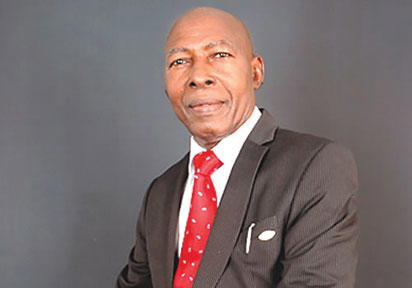 Although the lecture focused on how to equip our schools to produce knowledgeable and skilled students who would be 21st century compliant in all ramifications, a cursory look at the paper will expose a deliberate attempt to tip the country off on what is to come with the menacing world of Internet of Things, IoT and most probably, how to live in such a world without playing catch up to the e-ready economies.
Enjoy the lecture.
….Continues from last time
Information and communication technologies (ICTs) have been at the heart of education and economic changes for many decades. ICT sector plays an important role, notably by contributing to rapid technological progress and productivity growth.
Firms use ICTs to organize transnational networks in response to international competition and the increasing need for strategic interaction. As a result, multinational firms are a primary vehicle of the ever-spreading process of globalization.
CONCLUSION
Technophobia" (The Fear of Technology) is a great concern for National ICT Development ecosystem on the one hand, and limited understanding of policy makers and leadership to aggregate capacities and involvement of core IT Professionals in the decision making process of national and State development on the other.
The knowledge Olympiad is here and Nigeria/Africa must step forward to be counted and digitally ready at all levels, if she must survive the emerging critical challenges, traumatic impact as well as secure the opportunities and benefits presented by 'globalization order' of the 21 st Century.
Government-to-Government (G2G) process automation is fundamental to the actualization of the objectives set forth in our National Economic Empowerment Development Plans; and the Sustainable development Goals (SDGs) of the United Nations. These plans are focused on how Government-to- citizen (G2C) interface can grossly benefit the citizenry.
With over 65 percent of our population made up of youths our resources should therefore be deployed and invested in accelerated and quality youth education development projects.
Trillion-node network
To date, the world has deployed about 5 billion "smart" connected things. Predictions say there will be 50 billion connected devices by 2020 and in our lifetime, we will experience life with the diffusion of a trillion-node network. Those are really big numbers. How education of things (EoT) are fundamentally deployed today is a barrier to realizing those numbers. The industry will only achieve the reality of 50 billion connected devices by simplifying how things connect and communicate today.
The loTs is expected to transform how we live, work and play. From factory automation and Automotive connectivity to wearable body sensors and home appliances, the loTs is set to touch every facet of our lives. We will "author" our life with networks around us that constantly change and evolve – based on our surroundings and inputs from other systems.
Greener lives
It will make our lives safer with cars that sense each other to avoid accidents. It will make our lives more green with lighting systems that adjust based on the amount of daylight from windows. It will make our lives healthier with wearables that can detect heart attacks and strokes before they happen. There is a long road ahead to the loTs in Africa. But one thing is sure and that is Information Technology, Internet Security Policies and loT Strategies will become the greatest battle field of the 21 st Century for Policy Makers, Leadership, Students, innovators, Users and Stakeholders.
Recommendations
Going forward, I wish to submit the following recommendations for the consideration and adoption of government College Ughelli Old Boys Association. (GCUOBA):
First, there is need to Retool and transform the Environment of Government College Ughelli with Gamification Models by deploying Innovative and logic-thinking visual Images.
To ensure the sustainability of the future of Government College Ughelll, a formidable ICT Campus-wide Fibre-Optic Infrastructure Backbone programme should be undertaken.
It is time to look at the Computer from the inside, rather than from the outside. Therefore, Coding Class for Software Programming skill acquisition should be introduced and made mandatory for students of Government College Ughelll at all levels.
Establish special ICT Innovation & Discovery Laboratories and Knowledge Parks for Skill Development and Entrepreneurship Technologies – focused on loT and Nano Technologies.
Ensure that GCUOBA Members Volunteer to sponsor ICT Workshops/Seminars Innovation Classes for GCU and Secondary Schools in Delta State Regions.
Establish GCUOBA Technology Innovation Competition and Innovation Development Funds in Delta State.
Source: Vanguard News
NIGERIA: The national reconstruction plan to survive in IoT world (4)