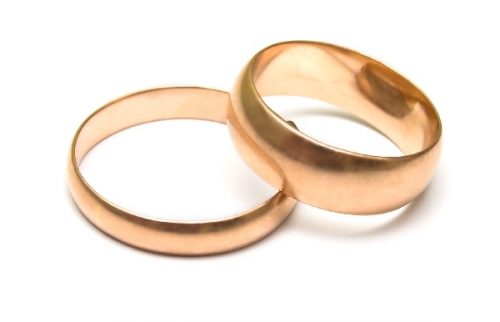 A trader, Mrs Awawu Oseni, wants an Igando Customary Court in Lagos to dissolve her 10 years marriage to her husband, Ibrahim, over the man's refusal to work.
Awawu pleaded with the court on Monday to dissolve the marriage because her husband has refused to work, to make himself useful to the family.
She said that Ibrahim, with whom she had a child in the marriage, was completely lazy and not useful to the family.
"My husband has refused to work. He sleeps at home from morning till night, snoring.
"When he wanted to marry me, he claimed that he had accommodation problem and he pleaded to move in with me for him to get another apartment.
"I accepted but he has refused to search for an accommodation ever since.
"My mother has been the one paying our house rent and feeding us since the inception of our marriage.
"And, I dare not fail to give him food to eat. He would beat the hell out of me."
Awawu said that Ibrahim had also been accusing her of infidelity repeatedly.
"Whenever I go out, my husband always accuses me of going to see another man. He would beat me and asked me to tell him the name of the man I went to see.
"He embarrasses me in public by beating and calling me a dog, bastard and prostitute.
"All the scars on my body were due to his constant beatings."
The 30-year-old mother pleaded with the court to dissolve the union, saying that she was no longer interested.
"Please, save me from the cruel hands of Ibrahim. He may beat me to death one day if I continue with the marriage," Awawu said.
However, Ibrahim said that Awawu was having extramarital affairs.
"I always have the feeling that my wife is seeing another man and whenever she returns and I ask her to tell me the man she visited and she refuses, I beat her."
Ibrahim said that he was paying their house rent and was also caring for their only child.
The 42-year-old man also denied the allegation of being lazy.
"Although I stay in the house from morning, I leave with my motorcycle to work in the evening," he explained.
He begged the court not to grant his wife's wish for the dissolution of marriage, saying that he was still in love with her.
The President of the court, Mr Moses Akinniyi, adjourned the case until Dec.18 for further hearing.
(NAN)
(Visited 1 times, 1 visits today)
.socialmedia {
margin-bottom:20px;
margin-top:20px;
font-family: 'Open Sans', sans-serif;
}
.socialmedia h3 {
font-size:14px;
margin-bottom:10px;
font-weight:bold;
text-align:left;
}
.socialmedia h3 span {
font-size:14px;
font-weight:normal;
line-height:1.5em;
}
.socialmedia h3 span a {
color:gray;
}
Source: Punch
My husband is lazy, sleeps from morning till night snoring – Wife tells court