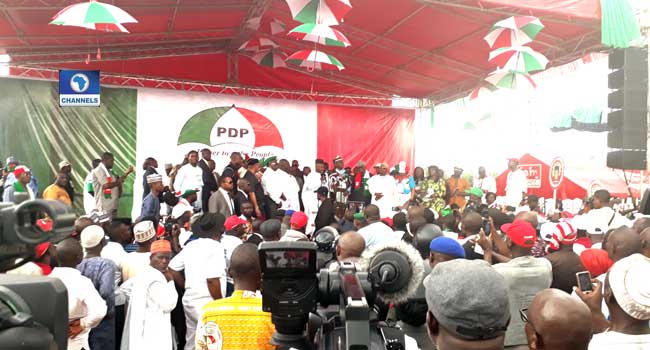 Two years and nine months after it lost it's 16-year grip on power at the Federal level, the Peoples Democratic Party (PDP) is set to elect officials that will lead it in the quest to wrest power back from the All Progressives Congress (APC).
It has been a long trouble-fraught road for the PDP to get to this point after the APC swept to victory in 2015.
After a wave of defections, legal battles to top officials battling corruption charges, the PDP believes it has a great chance of regaining power.
That process is meant to start in full force with today's National Convention where eight candidates are racing to become the National Chairman.
The number of cleared contestants stood at nine on Friday afternoon.
However, Chief Olabode George pulled out of the race on the eve of the race in protest.
Stay with us for updates…
Source: Channelstv
LIVE UPDATE: PDP National Convention