Governor Akinwunmi Ambode of Lagos State, weekend, said hosting of carnivals and other entertainment shows had served as an avenue to create job for people of the state and also to boost government's Internally-Generated Revenue, IGR.
Ambode, represented by his Deputy, Idiat Adebule, disclosed this at the second edition of Lagos street carnival held in Oba Akran Avenue, Lagos, yesterday.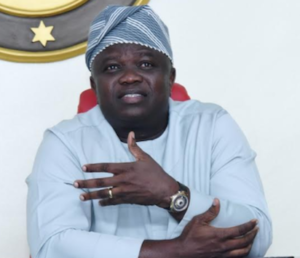 Ambode said the one-day carnival had fetched some people huge revenue, created job for them, ranging from the people that designed and sew the costumes to those that displayed during the carnival.
Ambode said: "I congratulate the people of Lagos State for coming out en mass to participate in this year's carnival. We thank God for his grace; it is eight solid hours of fun and entertainment."
He said the purpose of the carnival was to restate what the people of the state love to do.
According to him, "we are keeping our campaign promises that with entertainment and arts we will give the best to the people of Lagos State.
"Today, you can see that it is a parade of different colours from different groups. This event is to usher in the festive period we are into. The reason why we are in government is to make people happy."
He assured the people of Lagos State befitting and fun-filled festivities.
"Lagos festival will soon commence; we urge everyone to come out en mass to participate, " he added.
Ambode commended the media, security agents and the organisers of the carnival for their laudable initiatives in making the event a colourful and memorable one.
Earlier, Mr. Steve Ayorinde, Lagos State Commissioner for Information and Strategy, said the carnival was about fun and relaxation to kick start the series of events lined up for the yuletide.
Ayorinde said the 2017 carnival took place on the mainland area of the state to carry residents of the area along.
His words: "The carnival is taking place on the mainland because we want every axis of the state to experience and enjoy the fun and thrills like we had on the island in 2016.
"It will showcase and promote all the tribes and cultures in Nigeria, because Lagos is the only state where you will find every culture.
"I urge all to have fun and relax after working so hard for 11 months and show the world that we are a happy people."
Source: Vanguard News
Lagos Street Carnival: We make money having fun — Ambode