By Johnbosco Agbakwuru
ABUJA — Organised labour, yesterday, told the Federal Government to uphold the five-year review of workers pension as enshrined in the constitution.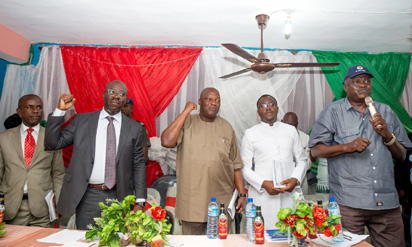 This came as the leadership of the Nigerian Union of Pensioners, NUP, called on the government to make N25,000 as the minimum amount to be paid pensioners every month.
Also, the Federal Government said it was aware of the hardship being faced by pensioners in the country and was poised to reposition pension administration in the country in order to give pensioners the good, quality life they deserve after retirement.
These were issues that dominated discussion at this year's World Pension Day, in Abuja.
Speaking at the event, President of Nigeria Labour Congress, NLC, Comrade Ayuba Wabba, emphasised the need for government to abide by the provisions of the constitution by ensuring a constant review of pensions in accordance with the provisions of the constitution that pensions be reviewed every five years.
Wabba said: "The review of pension every five years is a constitutional provision, you must uphold the provisions of our constitution.
"I, therefore, ask government at all levels to respect the provisions of the constitution because that is the panacea for peace and development.
"Once we don't respect the provisions of our constitution, then we are inviting anarchy where people will now resort to self help. For any government to pay pension of N4,000 is not only injustice, but inhuman because there is no way N4,000 can take care of a pensioner for 30 days.
"I am aware that in states like Imo, the N4,000 is not even paid, but divided into two. That is something I think is very pathetic. If we want a better tomorrow for our country and address the issue of corruption, we must be able to take care of our pensioners and workers."
Source: Vanguard News
Labour tasks FG on 5-yr pension review