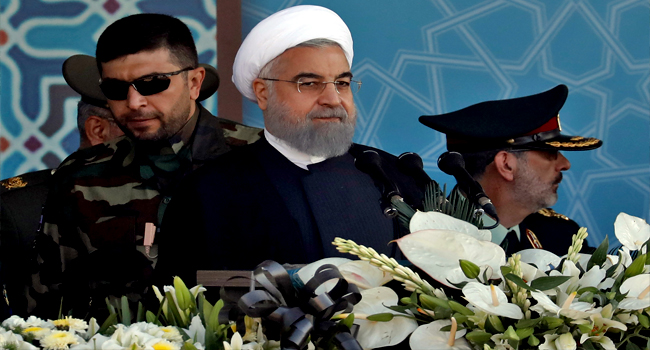 Iranian President Hassan Rouhani blasted his US counterpart Donald Trump's plan to recognise Jerusalem as the Israeli capital on Wednesday, saying it would not be tolerated.
Iran "will not tolerate a violation of Islamic sanctities," he said. "Muslims must stand united against this major plot."
Rouhani was speaking at a gathering of officials and dignitaries from Islamic countries, who happened to be meeting in Tehran for events aimed at promoting Muslim unity, marking the anniversary of the birth of prophet Mohammed.
Iran's supreme leader Ayatollah Ali Khamenei spoke earlier at the conference, saying US recognition of Jerusalem as capital of Israel was a desperate move resulting from their "paralysis and incompetence".
"The Islamic world will undoubtedly stand against this plot and the Zionists will receive a big blow from this action and dear Palestine will be liberated," Khamenei said.
AFP
Source: Channelstv
Iran 'Will Not Tolerate' Trump Jerusalem 'Violation', Says Rouhani