Chief Operating Officer of Aiico Insurance Plc, Mr. Babatunde Fajemirokun, in this interview advises insurers to create products that customers need and not what the company likes. Excerpts
By Rosemary Onuoha
HOW has the insurance sector fared so far in 2017?
If you look at the results of most insurance players over the past nine months you could see an increase for the entire industry largely on the non-life business. Most of that is driven by oil while some is driven by the impact of devaluation as well. There have been some entries into the Nigerian market, for example, Allianze acquisition of Ensure Insurance.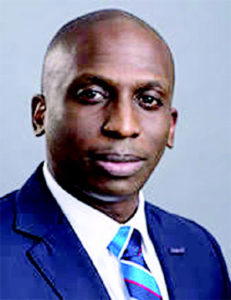 What that essentially means is that the low penetration rate in Nigeria is still a low hanging fruit that competitors see and believe that there is opportunity in the industry. In terms of stock market performance, this year has been a bit topsy-turvy overall and there has been a lot more attention in some particular sectors such as banking or consumer goods. In the insurance space, just a few players have been very impressive in terms of market performance.
To what extent have economic activities affected the insurance sector?
The Nigerian economy is driven by both the monetary and fiscal policies. With the way the fiscal is currently being managed, there is a funding gap in terms of the fiscal deficit which is largely affecting the implementation of some of the capital projects by government. That is being funded by borrowing, which has increased the level of borrowing by government. But the Ministry of Finance has pushed to improve foreign exchange or dollar borrowing actually to reduce some of the debt service costs of borrowing locally.
Because most insurance companies especially life businesses invest in government bonds, we actually are one of the principal lenders to the government, when the government yields start to drop, they affect the size of our liabilities. So when government is taking decisions, the implications on the insurance industry is not taken into full context.
To what extent have product offerings enhanced insurance consumers?
Because insurance companies are technical in nature, they tend to build products that they love but the customers don't even like. So what we have tried to do for the past few years is to understand the Nigerian customer. We just don't pick products from around the world, we try to understand what our customers real needs are. Nigerian customers are religious and we also put that in context of the products that we sell.
We don't sell death, though it is something that will happen in the future. Rather we sell investment, protection, tax reduction, we sell specific things that meet the needs of clients, not death.
Source: Vanguard News
Insurers should create products that customers need — COO, AIICO