By Dotun Ibiwoye
The informal sector which accounts for more than sixty percent of economic activities in Nigeria has been noted to be a limiting factor in the revenue base of the country.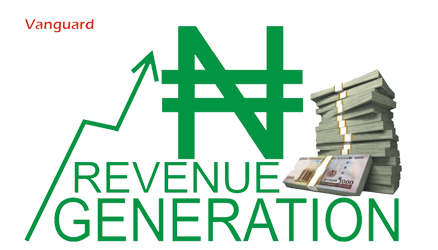 The lack of robust framework for the tax system has been the major problem which has also under-networked the High Networth Individuals, HNI, into the tax net.
Speaking at the 37th Induction Ceremony of the Chartered Institute of Taxation of Nigeria,CITN, President of the Institute, Dr. Cyril Ikemefuna Nwobodo, stated that efficient taxpayers' database in the country will be the panecea to the absence of the informal sector and HNI in the tax net.
Another means of building taxpayers' database, Nwobodo noted, is the strict implementation of the Nigeria Taxpayer Identification Number Regulation, 2014, through the rendition of returns by Ministries, Departments and Agencies, MDAs on business transactions to various tax authorities.
He affirmed that sources of initial data for the robust database include trade associations, market associations, commercial banks, and MDAs of Government.
''Another issue is the inordinate drive by all tiers of Government to grow internally generated revenue which has led to the arbitrary exercise of regulatory powers for revenue purpose. This drive in itself leads to increased cost of tax compliance and administration without necessarily bringing about commensurate increase in revenue, he said
''We call on all tax agencies to operate within the powers granted to them by law in their revenue collection functions. Also, the harmonisation of the Taxes and Levies, Approved list for Collections, in 2015, to remove inconsistencies should be adhered to strictly.
''In addition, Tax Authorities should collaborate amongst themselves through joint operating agreements as a means of polling resources together, for greater efficiency, and to reduce the cost of collection" Nwoboo said.
He affirmed that the lack of clarity on Taxation Powers of each level of Government and encroachment on the powers of one level of Government by another is another significant issue which needs to be addressed by the government.
Nwobodo noted, as a matter of urgency, there should be a simplification of the tax/revenue laws and a re-write in plain language.
"This will not only remove ambiguities from the laws but will make them easy to apply and will also bring about a reduction in the number of contentious issues and cost of compliance, thus making the tax system more efficient" he added.
Source: Vanguard News
Informal sector limits revenue generation for govt—CITN