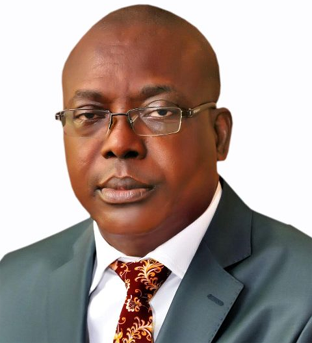 By Akintola Benson -Oke
IN a piece of advice directed at the management of organisations, Fionnuala Courtney stated that, "the success of leadership training always depends on how it is done. Think back to the best manager you have ever had. I'm sure you can remember the person because good leaders are memorable . . . and excellent leaders are unforgettable. What was it about their leadership that motivated and encouraged you? For that same reason, I bet you can also remember your worst leader. Great leaders move us and inspire us to do our best work. That said, it is important that you have effective leaders in your workplace to empower and influence your people to achieve business and team goals."
Similarly, the great philosophical thinker, Aristotle, spoke of 'ethos' as a type of leadership in which a leader influences others to change their values and thus their performance. 'Ethos' is not what a person says or promises, but it is their way of being in the world, their presence and comportment that affects how others follow them and whether they are open to their ideas. Essentially, Aristotle exhorted that the leadership that matters is the leadership that results in productivity and positive change.
This training titled'Impact of Transformation Leadership on Work Ethics, Innovation & Attitudinal Change' offers participants a unique and valuable opportunity to aspire to the heights of self awareness and self development that are indispensable for the actualisation of corporate and individual goals.
Mr. Peter Reily, the notable organisational productivity consultant and the author of "In the Garden of Hearts," shared from his rich career experience in an article as follows: "Over my career I have facilitated the development of some excellent strategic plans. A few were successfully implemented; most were not. The plans did not succeed or fail based on the strength of the ideas and strategies that were contained within them. No, the key element in whether they succeeded. or not, was directly related to the effectiveness of the leaders who were charged with making them reality."
Since my assumption of office as the Honourable Commissioner for the Lagos State Ministry of Establishments, Training and Pensions, I have regarded it as my core mission to pursue the conduct of trainings and workshops aimed at increasing the competencies and productivity of individual officers with a view to contributing to the overall productivity and effectiveness of the Lagos State Public Service.
As is well known, this core mission is in full consonance with the wider objectives of the government of Lagos State led by His Excellency, Governor Akinwunmi Ambode. His Excellency fully recognises the enormous value that knowledge and skills training bring to bear on the attainment of the strategic objectives of the government and the public service of Lagos State. Furthermore, he has always been in the vanguard of advocating for the institutionalisation of essential training programmes that benefit the most strategically-placed officers in the public service. Thus, I am delighted that we are witnessing yet another occasion to demonstrate this noble commitment of the Lagos State government.
Without doubt, high performances have been known to increase in organisations that expose their human capital to leadership development through training programmes of this nature and I am hopeful that the learning outcomes of this training will translate into more dynamism, effectiveness and efficiency for the public service.
The earlier-cited HR expert, Fionnuala Courtney, further stated the good news that "leaders can be created through effective leadership trainings" while articulating six of the big benefits that leadership training can offer any organisation. I will briefly discuss these points with a view to serving the participants the appetizer required to fully absorb and digest the main course to be served by the facilitators of this training.
First, it has been shown that leadership trainings Increase productivity. The right, consistent leadership can increase the productivity of the people in an organisation. At its primal level, leadership is about understanding people emotionally. In a book titled, The New Leaders, Daniel Goleman states that emotional intelligence is critical to the success of a leader. Emotional intelligence involves being smart about emotions and using empathy effectively to empower and engage employees. Leadership training that encompasses emotional intelligence can hone these emotional skills in people, managers and leaders.
Leadership trainings help retain and maximise the capacities of people in organisations such as the Lagos State Public Service. Ms. Courtney stated that 75% of people voluntarily leaving jobs do not quit their jobs but in fact 'quit their bosses'! This means that employees leave because of ineffective managers and managers with poor leadership skills. By investing in leadership trainings, an organisation can retain its people and reduce costly recruitment expenses.
Leadership trainings help nurture future leaders. Organisations need to be strategic about developing and nurturing future leaders. Without strategy, leadership roles are often given to the most forward candidates with dominant personalities. Quality leadership is a combination of the right qualities and the right training. Identify those who have what it takes and provide them with targeted leadership training. Nurturing future leaders supports succession planning and offers career pathways to employees, further increasing retention.
Leadership trainings increase employee engagement. We all like to know how we are progressing in our roles, receiving praise when it is well-earned and constructive feedback as necessary. In fact, 43% of highly engaged employees receive feedback at least once a week compared to only 18% of those with low engagement. Giving feedback is a skill of successful leaders. Through leadership trainings, organisations can teach effective ways to give feedback to motivate and increase the skill level of their people.
Leadership trainings implement an effective leadership style. Leadership trainings can assist in implementing the most appropriate leadership style for organisations and the work they do. There are several leadership styles, all with their own advantages and disadvantages. Leadership trainings can also help individual leaders develop their own personal leadership style that their team members will best respond to.
Leadership trainings help people make better decisions. Last, but absolutely not the least: Leadership trainings can result in better decision-making. How? Because leaders functioning at a high level of emotional intelligence have the perspective to make informed, intelligent business decisions. For that reason alone, organisations can consider their leadership training investments returned.
The six expositions above by Ms. Courtney succinctly articulate the outcomes that the government hopes to realise from this training and the many other similar trainings taking place from time to time. Indeed, the need for ensuring and assuring the efficiency and effectiveness of public institutions has never been greater than now. In a dynamic age of constant changes, it is widely agreed that institutions must have clearly-defined missions that are relevant to the needs and aspirations of its stakeholders. Following this, the human capital at the helm of leadership in these institutions must have the courage to envision a future that realises the attainment of the defined mission of the institutions. In order to actualise the vision, however, leaders must be trained to possess both the hard and soft skills that are fundamental for success. This is where this training programme becomes relevant.
It is indisputable that organisations will make rapid progress and experience exponential growth when its units and teams and departments are headed by persons who understand what transformation leadership means and who have developed their leadership potentials and have enhanced their performance skills. As I have severally stated at different occasions, to such an organisation, no problem will be too complicated, no task too herculean, no challenge too huge, and no task too complicated for it to confront head-on.
I therefore challenge you all to join in envisioning our dear Lagos State Public Service as an organisation where no problem will be to complicated, no task too herculean, no challenge too huge, and no task too complicated for it to confront head-on. You should therefore regard this training as yet another effort at kick-starting the monumental task of helping every officer of the public service become impactful, influential and productive to such degrees that the output of the public service will inspire our dear citizens.
At the end of this training, every participant:
a).Should be able and empowered to understand what transformation leadership means and the practical steps to exhibiting the traits of a transformation leader.
b).Should fully appreciate and understand that productive and healthy work habits are important when it comes to meeting organisational goals.
c).Should be able to robustly innovate to meet challenges.
d).Should be able to bring the benefits of transformation leadership, productive work ethics, and innovativeness to provide stability, inspiration, courage and direction during times of crisis.
I am confident that if you learn, understand and imbibe the principles to be taught in this workshop, you will help in the endeavour of His Excellency, Mr. Akinwunmi Ambode's commitment to maintain the foremost place of the Lagos State Public Service in the comity of civil service organisations in Nigeria, Africa and the World as a whole.
*Dr. Benson-Oke, is Lagos State Commissioner for Establishments, Training & Pensions
Source: Vanguard News
Impact of transformation leadership on work ethics