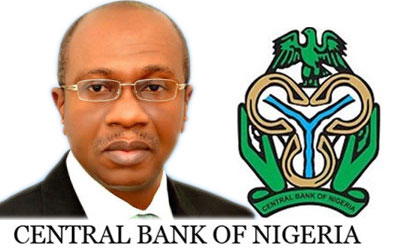 The Central Bank of Nigeria (CBN) on Tuesday opened the foreign exchange market with the injection of another 210 million dollars to sustain liquidity.
The Acting Director, Corporate Communications Department, CBN, Mr Isaac Okorafor in a statement, said 100 million dollars was offered to the wholesale segment, while the Small and Medium Enterprises (SMEs) segment got an allocation of 55 million dollars.
He said that the invisibles segment such as tuition fees, medical payments and Basic Travel Allowance (BTA) were also allocated 55 million dollars.
Okorafor said that the releases were part of efforts aimed at further enhancing ease of doing business in Nigeria.
On market conduct, Okorafor enjoined authorised dealers to abide by the extant rules of the Forex market as CBN would continue to intensify monitoring of the market.
Meanwhile, the naira is loosing its steady stand against major currencies.
It's currently exchanging at N363 to a Dollar, N480 against the Pound Sterling and N425 against the Euro in the BDC segment of the market.
NAN
Source: Vanguard News
Forex: CBN lifts market with $210m