By Anayo Okoli
UMUAHIA—THE Federal Medical Centre, FMC, Umuahia, Abia State, has carried out two successful kidney transplant surgeries in collaboration with a team of doctors from University of Toledo Medical Center, Ohio United States of America.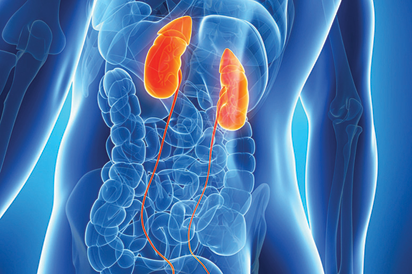 The surgeries were carried out last week by the medical team led by Dr. Obi Ekwenna and both the donors and the receivers are said to be doing well at the hospital's intensive care unit.
The kidney transplant surgeries were performed on a 37 year old businessman and native of Ohafia Abia state whose name was simply given as Mr. Oji and a 68 year old Medical Doctor and native of Umuahia whose name was identified as Dr. Charles.
A 57 years old civil servant named simply as Mr. Kalu donated the Kidney for Oji, while a 41 year old security man, named Innocent donated for Dr. Charles.
According to Oji, one of the recipients of new kidneys, he has had kidney problem for about four years.
Commenting on the transplant surgeries, the team Leader, Dr. Obi Ekwenna described them as "successful and excellent by any standard anywhere in the world" and attributed the success to the dedication of his team, FMC management led by its CMD Dr. Abali Chuku.
"Dr. Abali Chuku is a strong and committed leader. We met few years ago and he expressed the desire to have transplantation center in the South East, Nigeria, particularly in his FMC and I pledged to assist with my Team in Toledo", Dr Ekwenna explained.
Accordi g to him, under their partnership with the FMC Umuahia, his team would work towards transferring skills and return to Nigeria to render more professional assistance including doing more transplantations.
In his remarks, the CMD, Dr. Chuku Abali said that the success of the transplantation has encouraged more on the hospital's vision in Kidney Transplant Services with a target to provide an affordable and efficient kidney transplantation services in the South East and announced that hospital would perform al least 40 kidney transplantations in 2018.
Chuku however, solicited for effective collaboration in kidney transplantation from the public and corporate organizations and commended University of Toledo Medical Center in Ohio which he said is renowned for kidney transplanting.
"This university is globally known for kidney transplantation. After my induction into its Hall of Fame, I was asked what I would want the University do for me. And I chose establishing a Kidney Center", the CMD said.
Source: Vanguard News
FMC Umuahia performs kidney transplants