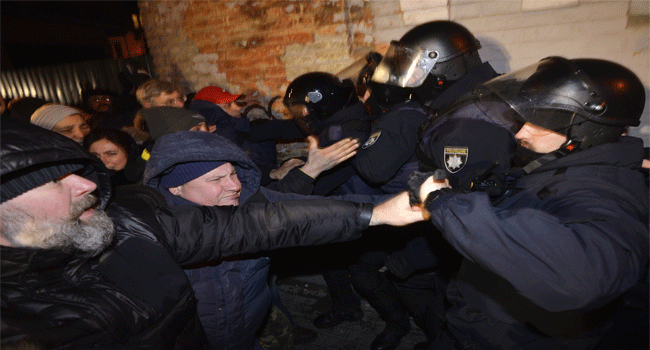 The latest spike of fighting between Ukraine's army and Russian-backed rebels has killed five people, in the heaviest daily toll over the past weeks of the simmering conflict, officials said Saturday.
The Ukrainian military reported the death of four soldiers in clashes in the area north of the insurgents' de facto capital of Donetsk, while a separatist news agency said one rebel fighter had been killed.
"The situation in the anti-terrorist operation zone has deteriorated," the Ukrainian army said in a statement, referring to the conflict in two breakaway provinces in the country's industrial east.
Another two soldiers were wounded in mortar fire, it said, accusing rebels of using heavy weapons banned by ceasefire agreements.
A series of periodic truce deals have helped lower the level of violence but not fully end bloodshed in the European Union's backyard.
The war in the former Soviet republic broke out in April 2014 and has claimed more than 10,000 lives.
Europe's only active conflict has plunged relations between Moscow and the West to a post-Cold War nadir and unsettled other Russian neighbours.
Ukraine and its Western allies accuse Russia of funnelling troops and arms across the border to fan the flames of the conflict.
Moscow has denied the allegations despite overwhelming evidence that it has been involved in the fighting and its explicit political support for the rebels.
AFP
Source: Channelstv
Fighting Kills Five In Ukraine's Separatist East