By Johnbosco Agbakwuru
ABUJA—THE Federal Government, yesterday summoned Nigeria's Charge D'Affaire in Tripoli, Libya to Abuja to give details of the situation in the Maghreb country with respect to the inhuman treatment Nigerians were subjected there.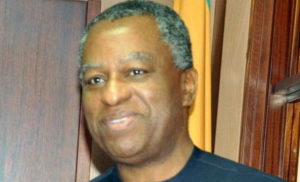 Minister of Foreign Affairs, Geoffery Onyeama, who gave the order while addressing State House correspondents on the outcome of yesterday's Federal Executive Council, FEC, meeting at the Presidential Villa, Abuja, said: "On the issue of Libya, of course, it has been in the news in the last two weeks on trading in slaves; also, the imprisonment in various detention centres of Nigerians.
"What we have done is that first, we have got our Charge D' Affairs in Tripoli to come to Abuja to give us the full details of what is actually going on there and how many Nigerians are in detention and are trying to come home.
"So, once we establish that and we are given all those facts, we are now meeting with various agencies such as the National Emergency Management Agency, NEMA, and National Agency for the Prohibition of Trafficking in Persons, NAPTIP, to now arrange the evacuation process and this will be done in collaboration with International Organisation for Migration, IOM, on how we can very quickly repatriate all Nigerians who want to return home.
"The Charge D'Affairs said a number of Nigerians (and not all of them) do not want to come home. Certainly, it has to be those who want to come back home."
Meanwhile, the Federal Government has approved the establishment of six new private universities in the country.
Also briefing journalists, the Minister of Education, Mallam Adamu Adamu, said the memo from his ministry on the establishment of new private universities was approved by FEC which was presided over by the Vice President, Yemi Osinbajo.
He said: "Today, the Ministry of Education presented a memo for the approval of six new private universities and they were approved.
''here are some more applications and I believe we will still bring more for council's approvals
The new private universities, Adamu stated, include Admiralty University, Ibusa, Delta State; Spiritan University, Nneochi, Abia State; Precious Cornerstone University, Ibadan; Pamo University of Medical Sciences, Port Harcourt, Rivers State; Atiba University, Oyo State; and Eko University of Medical and Health Sciences, Lagos.
The Minister said further: "The NUC (National Universities Commission) is going to take the issue of accreditation very seriously and if any university fails to meet their standard, we are going to deregister their courses and if enough courses are deregistered, it will lead to the closure of the university."
On why the Federal Government was finding it difficult to keep to the terms of memorandum of settlement with non-teaching staff unions, especially on Earned Allowances, Salary shortfalls and reinstatement of sacked teachers in staff schools, the minister said all the issues had been thrashed.
"As far as I know, we had sat down with the unions, we met and these issues had been thrashed out, I don't know that there was problem that arose later because I travelled out of the country and came back yesterday (Tuesday).
"But as far as I am concerned, these things had been addressed before I left and the formula used to share the money was agreed by them. They sat down with the officials in the Ministry of Education and agreed.
''So the money was not for ASUU (Academic Staff Union of Universities) alone, it was for all the unions.
"The shortfall in salary is being addressed. On the teachers of staff schools, it will certainly take time. Government has accepted the court verdict that says they should be reinstated and they will be reinstated.
"I think the only issue before I left was that they will be in salary relevant to what they are doing, they are not university staff, so they will just be receiving normal salaries like the grade level they get."
Source: Vanguard News
FG summons Nigeria's Charge D'Affaire in Libya