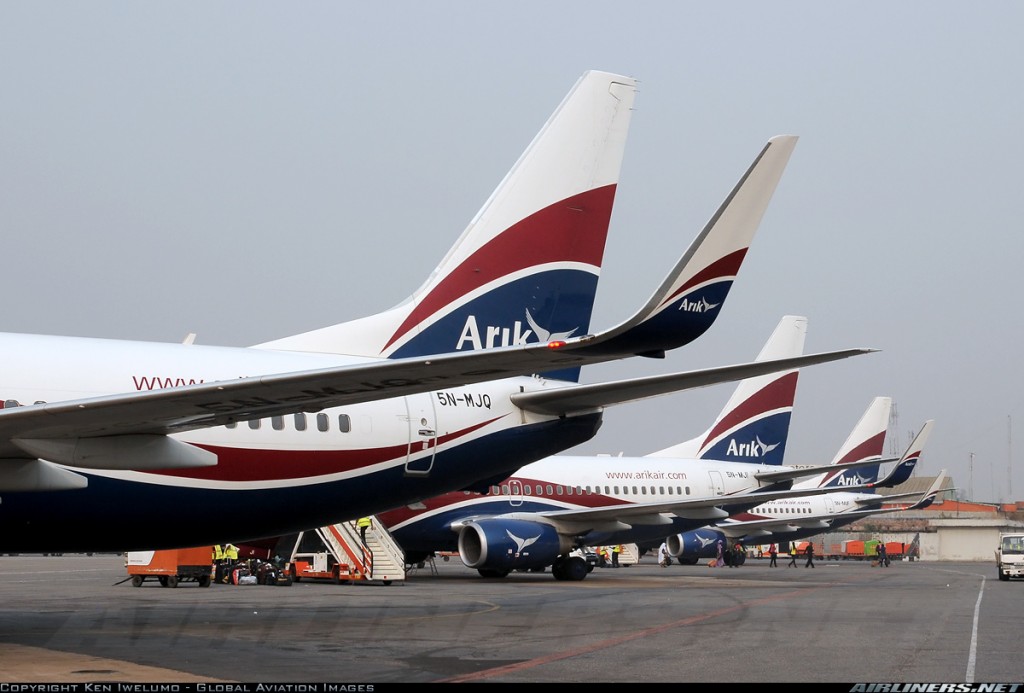 Okechukwu Nnodim, Abuja
The Federal Government has commenced discussions with the government of the United Kingdom on infrastructural support for aviation security and the return of Arik Air to the London route.
It was gathered that the Federal Government was also discussing with the Kano State Government the reasons why international carriers like Emirates, Turkish Airlines and KLM, among others, stopped flying to the Mallam Aminu Kano International Airport.
This is coming as the government reiterated that it must fulfil its campaign promise of establishing a national carrier that will be private sector driven, adding that it was working hard to return Arik Air to the London route.
In February this year, Arik announced the suspension of its international flight operations to London and South Africa, and stated that it would focus on the domestic and West African routes.
The decision, according to the management of the airline at the time, was to enable the carrier to engage and discuss with creditors who had become restive since the intervention of the Asset Management Corporation of Nigeria in the operations of the carrier.
In a tweet on Monday, the Minister of State for Aviation, Senator Hadi Sirika, said he met the aviation minister of the UK and they both discussed the matter of Arik Air as well as aviation security.
Sirika, who posted a photograph he took with his British counterpart, said, "With UK's minister of aviation, discussing infrastructural support for aviation security and the return of Arik Air to (the) London route."
The minister also responded to the comments of some of his Twitter followers.
On why Turkish Airlines, KLM and MEA stopped flying to Kano, as well as why Emirates Airlines cancelled its plan of conveying travellers to Kano, the minister explained that the Federal Government had found the reasons and was in the process of addressing them.
Sirika said, "I asked the same question(s). I found the reason(s). I have briefed (the) KNSG (Kano State Government), the Emir and few others. We are working to address it together, please."
Responding to a question on the establishment of a national carrier, the minister stated, "We are on course. It is a campaign promise that must be achieved. Please be patient. Nothing good comes easy."
Copyright PUNCH.
All rights reserved. This material, and other digital content on this website, may not be reproduced, published, broadcast, rewritten or redistributed in whole or in part without prior express written permission from PUNCH.
Contact: [email protected]
(Visited 1 times, 1 visits today)
.socialmedia {
margin-bottom:20px;
margin-top:20px;
font-family: 'Open Sans', sans-serif;
}
.socialmedia h3 {
font-size:14px;
margin-bottom:10px;
font-weight:bold;
text-align:left;
}
.socialmedia h3 span {
font-size:14px;
font-weight:normal;
line-height:1.5em;
}
.socialmedia h3 span a {
color:gray;
}
Source: Punch
FG discusses Arik's London route return with UK