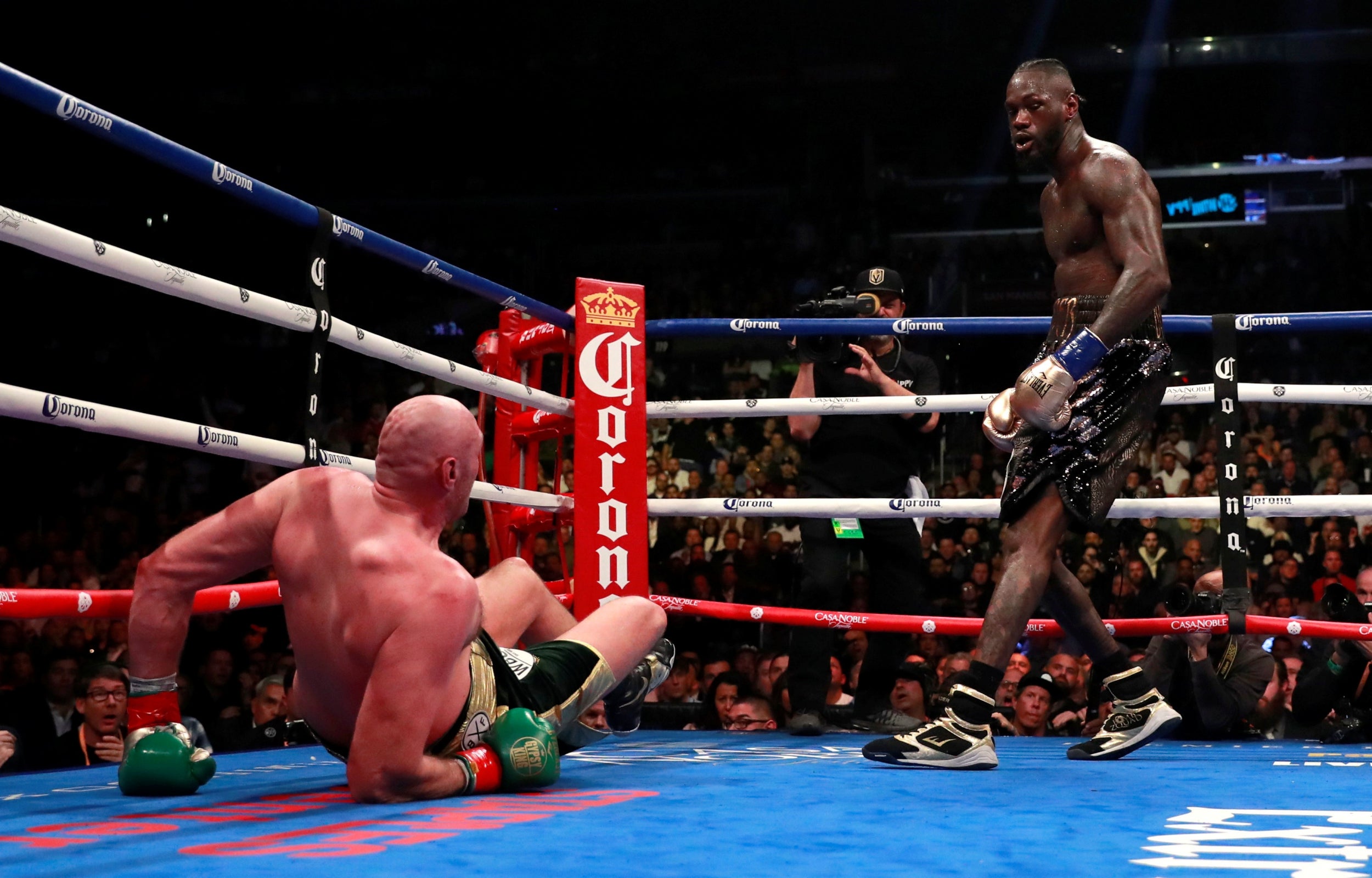 FALLING IS TRULY NOT GAME-OVER
In the early hours of this morning 2nd Dec 2018, my attention was drawn to the display on my television screen, the WBC heavy weight tittle boxing match between Tyson Fury and Deontay Wilder has just ended at the staples center in Los Angeles, the result is being collated by the judges. Spectators are chanting victory songs, you can feel the excitement on their faces, though the result of the 12 round match is yet to be announced. It wasn't really a difficult task assuming Tyson Fury is the winner, I could feel the energy borne in him as he paraded himself  to and fro the ring as though he is the champion, moving from one corner of the ring to another with his hands raised high above his shoulders.
Moments later, a review of the match highlight was then displayed in slow motion graphics, interestingly, the highlight showed the opposite, as I saw Tyson Fury sent to the ground in two different occasions in the 9th and 12th rounds of the match with some heavy Punches from Wilder. In one of such occasions, the referee counted to nine before Fury could pick himself up from the ground. I could see Wilder's spouse from the audience cheering the husband to victory.
Truth be told, after watching the highlights, I changed my thought and said to myself, Wilder must be the winner of this match, I was in a dilemma, a confused 'feat'. Seeing Fury' furious jubilation and buying the crowd over, I became so tensed with suspense waiting for the result. And when finally, the result was announced, the match was declared a 'draw'.
Even at that, the post-match analysis saw Fury talking in high key! He never stopped parading himself in the ring as a winner, it looked as though he was declared the winner, this was a man who fell twice in the match, dazed with supersonic blows from Wilder. Then, I said to myself, FALLING IS TRULY NOT GAME-OVER.
I was forced to check up his bio's! and guess what I found?
'Tyson Fury was born three months premature weighing only a pound at birth.'
'His ordeals with drugs and alcohol has also stripped him of his titles in the past'.
In all the falls in the ring,Tyson Fury stood up, with all the falls with drugs and the sanctions faced, he stood up and dust himself, being born premature wasn't enough to hold him to the ground, he might have weighed a pound at birth, but he now weighs far above a hundred and fifty pounds.
I know some folk may say 'I don't like boxing, I'm not a boxing fan'. But I say to you, hear me now, "life is a boxing ring". You throw punches and you receive punches, some heavy, some light, when you get hit, stand up and dust yourself. It doesn't matter how often you get hit in the match, but remember, the Ref is counting, you need to get up! Punches will come cladded in variety of formats, some may knock you down, but do NOT forget to stand up.
At the post match interview, Wilder said to the press "I don't know how he got up, I thought I have won, i knocked him down, I saw him on the ground". That's life, I must tell you, some may have seen you on the ground few minutes ago, some may have seen you hours ago, even years ago, don't let them see you there today. Falling is truly not game-over!
Show some resilience! If I haven't learned anything from this Match, I have learned the character and will to parade myself a winner even when I fall. Tyson Fury did, and I was inspired. Falling indeed is not game-over!
#Originals.       George Basara.
FALLING IS TRULY NOT GAME-OVER