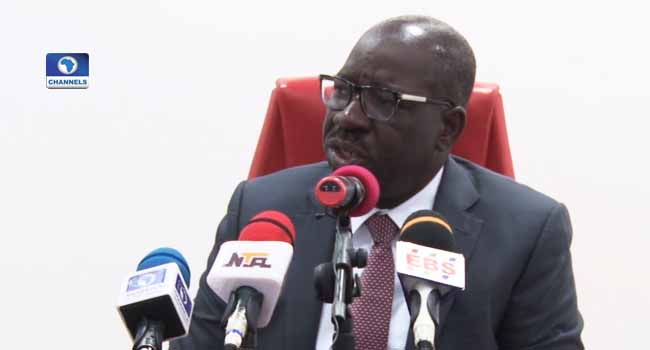 The Edo state government has promised to clear all outstanding pension debts before the end of the year 2018 with or without the Paris club refunds.
The Edo State Governor, Godwin Obaseki, said the state government has paid off N6billion of the N10 billion pension arrears that accumulated between 1996 and 2000.
Mr Obaseki made this known when he met with pensioners in the state on Monday to commemorate the 16th Annual National Pensioners' Day in Benin City, the state capital adding that the N3.9b arrears backlog would be cleared before December 2018.
He said that the arrears had accumulated between 1996 and year 2000 and that the state government has been clearing them in batches.
"For state pensioners, we set aside N100 million monthly to address the balance of about N3.9 billion. We will increase this amount as the state revenue profile increases."
He further explained that when his administration came on board, local government councils were unable to pay pensions, hence the state put up measures to enable them generate revenue, which, he said, is gradually yielding positive results.
"We didn't want to have challenges in the payment of pension anymore. So, we moved from the old system to the contributory pension scheme. You have a governor who understands the pension problem and the only way to resolve this problem is for us to work together," he said.
On Paris Club refunds, the governor said the state and local government councils got the fund, which was used to pay salaries and pension arrears.
The State Chairman of Nigeria Union Pensioners (NUP), Pullen Noruwa, commended the governor for attending the event and setting up an 8-man committee to address pension matters in the state.
He also appealed to the governor to increase the N100 million set aside for the payment of pension arrears on monthly basis to expedite action on the settlement of outstanding arrears.
Source: Channelstv
Edo Govt Promises To Clear Pension Debts By 2018