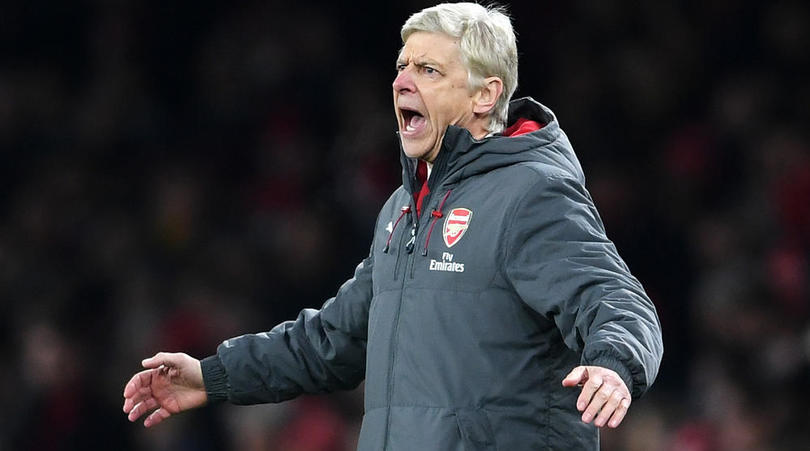 Arsenal slipped 15 points behind leaders Manchester City after Saturday's 3-1 home loss to Manchester United at the Emirates Stadium but manager Arsene Wenger is insistent that his team are still in the race for the Premier League title.
"I am here to fight as long as I can, as long as mathematically it's possible you have to fight, you cannot give any other message out," he said.
A superb performance from United goalkeeper David de Gea denied Arsenal, who suffered a first home loss of the season after winning the previous seven.
When told that North London rivals' Tottenham's manager Mauricio Pochettino has just about accepted his team cannot win the title, Wenger refused to do the same.
"I am not Pochettino, I am Arsene Wenger," he retorted to UK newspapers.
Arsenal had 33 shots against United, but De Gea made an incredible 14 saves to deny Wenger's team.
Wenger reckons it was difficult to accept the result after playing so well but believes the experience should make his players even hungrier.
"I believe the game, it has to make us angry and even more determined," he said.
"If I am a player, and I think with what we produced, we have a huge potential, and we lose the game, we cannot accept that.
"That's what you want, the players have produced a quality performance."
Uncover how I make $750 weekly on Facebook using never been revealed Social Media tools.
Source: Complete Sports Nigeria
Down But Not Out – Defiant Wenger Insists Arsenal Not Out Of Title Race