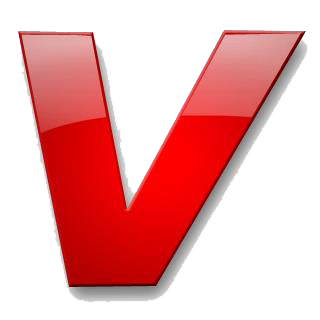 By Kingsley Adegboye
Against the backdrop of the need to meet the huge housing deficit confronting the nation which is estimated to be about 17 million units, the Chief Executive Officer of Mannor Gates Limited, a Lagos-based budding real estate development company, Mrs. Ajoke Ogunlaja, has revealed that bridging the huge gap should be a collective effort by both government and private developers, pointing out that government alone cannot do it.
Mannor Gates is the developer and promoter of Shernorth Homes, Ikeja GRA, and the most recent, Mannor Gates Estate located at Ibeju-Lekki, Lagos.
Mrs. Ogunlaja who made this disclosure at the weekend at the unveiling of Mr. Ebuka Uchendu, a TV personality, as the company's Brand Ambassador, said for Nigeria to meet its huge housing deficit, there is need for collaboration between government at various levels and private developers, insisting that one sector alone cannot meet the huge housing needs of Nigerians as estimated.
Ogunlaja who stated that her company, which is about a year old in business, is passionate about making a difference in housing in terms of quality, class and affordability, added that the company engages modern conceptual designs which provide functionality and eco-friendly environment.
Reiterating the commitment of her company to give youths chance and opportunity to become home owners in its housing schemes, Ogunlaja noted that for the Big Brother Nigeria host to endorse Mannor Gates, means youths can actually climb the property ladder in the country, as Uchendu himself is a youth.
Ogunlaja maintained that with this partnership, the company will be working with Ebuka who is equally passionate about helping young people get up the property ladder and become property owners. She stressed that the organisation is committed to ensuring that young people and the Nigerian populace are able to become land owners without the usual hassles of the famous Omo-oniles and dubious developers.
Also speaking on the partnership with Ebuka, Mr. Olayemi Akinyemi, another Chief Executive Officer of the company, said Mannor Gates decided to make the Big Brother Nigeria host a brand ambassador because he is a celebrity with much crowd, mostly youths, adding that he believes his endorsement of Mannor Gates would boost the company and its business. Akinyemi, an MBA holder from Anglia Ruskin University, Cambridge, who is experienced in the construction of high-end residential and commercial buildings, having worked on several construction projects in Central London and UK, said the company combines credibility, innovation and expertise in the provision of homely and functional environment, affordable and quality commercial, residential and corporate structures for middle-income earners.
The management team of the firm is made up of a group of young, tested and proven professionals with a combined experience of over 24 years in real estate development.
Mrs. Ajoke Ogunlaja, a graduate of the University of Lagos and London Metropolitan University has been identified as one of the women making a difference in real estate sector in Nigeria.
She is a seasoned veteran in the Real Estate sector with over 14 years' experience working in top management level both in Nigeria and the UK.
Source: Vanguard News
Developers canvass collaboration among stakeholders to close housing gap, unveil brand ambassador