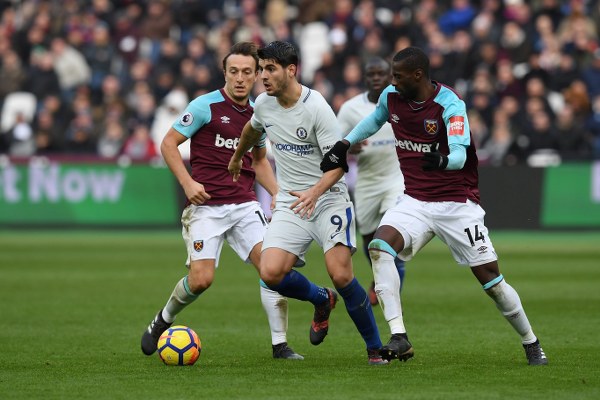 Chelsea manager Antonio Conte has blamed fatigue and his players' inability to take their chances for his side's shock 1-0 away defeat to struggling West Ham in the Premier League on Saturday.
The hero for the Hammers was Marko Arnautovic whose sixth minute goal secured the home team their first league win since September 30.
Chelsea, who had only two shots on target despite dominating possession, missec the chance to temporarily close the gap on leaders Manchester City and second-placed Manchester United, who are 11 points and three points ahead respectively ahead of their clash on Sunday.
"When you lose a game you must be disappointed. It is normal," Conte lamented in his post-match reaction.
"I think today I saw the same game against Manchester City – West Ham. Our start was bad but today we played a bit tired. To face one game every three days always with the same players is very difficult. And we have just started this period.
"You have to move the ball quickly. But I repeat, we saw today a bit of tiredness in my players, especially in the last pass, we did a lot of mistakes.
"We must be disappointed. I repeat, we create many chances but were not able to score. We have to go and to play game by game, to be focused. Don't forget in this league it is very difficult. There are six top teams and four go to Champions League. We have to fight and do our best."
Uncover how I make $750 weekly on Facebook using never been revealed Social Media tools.
Source: Complete Sports Nigeria
Conte Blames Tiredness, Missed Chances For Chelsea Defeat To West Ham