The Women's Aid Collective (WACOL), an NGO, has called on the House of Assembly in states (SHoA) to consult with their various constituents before voting on the constitution amendment bills.
The Executive Director of WACOL, Prof. Joy Ezeilo, made the call at a one-day Civil Society and Media Strategy/Technical Session on Constitution Amendment held in Owerri.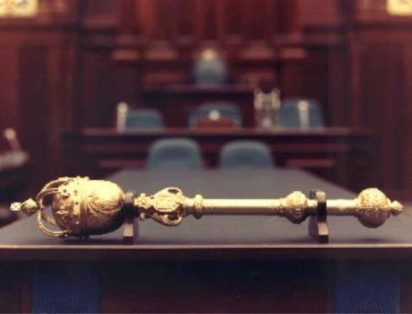 The programme was held in conjunction with Christian Aid (CA), Voice to the People (V2P) Project and Partnership to Engage, Reform and Learn (PERL).
Ezeilo said that about 21 bills seeking amendments in different sections of the constitution were awaiting transmission to the state Houses of Assembly for approval.
According to her, for each item/clause to be successfully amended requires a simple majority in at least 24 out of the 36 states of the Houses of Assembly.
"Why the SHoA has the constitutional mandate to vote on the amendments, it is expected that the SHoA will consult with their various constituents before casting their votes in line with the wishes of those they represent," she said.
The WACOL executive director said that there was need for Nigerians to understand the different bills for amendment and contribute their quotas before they would be passed.
"Constitution making should not be an elitist thing. People should share ownership with the amendment.
"There should be collaboration – the house of assembly representatives in all the 36 states of the federation should involve their people, seek their interest and respect their views in the amendment.
"Constitution is the supreme law of the land and people need to be part of that law. People should understand the content and engage in advocacy for proper deliberation and outcome.
"The constitution amendment must have legitimacy. The lawmakers must know what the people want; think along with the best interest of the people at heart," she said.
Ezeilo said the remaining stages in the constitution amendment included the transmission by the National Assembly to the SHoAs, consideration and approval by all the SHoA and return to the NASS by SHoA.
She said the amendment would also be reviewed and the clean copy of the bills prepared for onward transmission to the President for assent.
Ezeilo called on the law makers to listen to their people and the media to help in sensitizing the masses and the NGO to help in advocacy visits.
The News Agency of Nigeria reports that the workshop was attended by various media houses, NGOs, youth groups and the civil society organizations.
Source: Vanguard News
Consult your constituents on constitution amendment bills – groups