Lady Bethy Obieri is a consummate family woman; and it is just as well she has two. The first is her immediate family, consisting of her husband of decades Dr. Raymond Obieri, founder and former chairman of Intercontinental Bank PLC , and their biological children ; and the second is the orphanage she founded ten years ago .
So passionate and exceptional has the Educationist been about this project that the state government has been known to send people to understudy her administrative style. Clearly, she is one of those people naturally determined to leave the world better than they found it.
As Living Fountain Orphanage celebrates the landmark and a major expansion , Lady Bethy emerges from her very private life to reminisce about the journey so far . Excerpts :-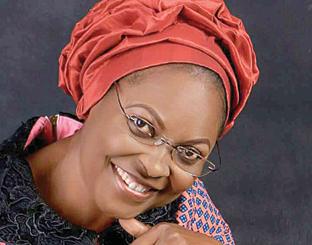 How was Living Fountain Founded?
Living Fountain is a result of a vow that was made in an hour of deep pain. I was on the verge of losing my first child who was then just 16 years old. During that trial, medically speaking, all hopes were lost but I had to turn completely to God whom I have always believed is able to heal. I made a vow to God that if He would spare her life, I will spend the rest of my life helping to restore hope to vulnerable children.
That night marked an unbelievable turn in the recovery of my daughter! It was a profound experience that nudged me into a higher phase of faith in Gods ability to heal and to answer prayers! Years later, I began to seek for ways to fulfil my vow – practical ways to help the hopeless and vulnerable. I was looking for a way to impact lives meaningfully, to encourage and to minister. This led me to establish Living Fountain Orphanage ten years ago (November, 2007). The mission of Living Fountain Orphanage is to serve as a home for homeless, abandoned and vulnerable children. Although my daughter's health eventually deteriorated and she passed several years after the home was established, I refused to waiver, and my resolve to continue with the vision of Living Fountain in fulfilment of my vow remained steadfast.
Going down memory lane, did you have any challenges?
There have been numerous challenges from inception. The greatest challenge has been human resources in terms of finding suitable caregivers, social workers and all other categories of personnel required for a home like ours. Finding sincere personnel to key into the vision and the mission of our home has been a recurring challenge. Finance and power is a constant challenge. It is extremely expensive to run such a home creditably and because we don't get any form of support from the government, we have had to rely on donations from the general public. The issue of medical aid is also a great challenge, as many children experience health challenges due to the conditions in which they were born or raised before they were brought to our home. We encounter diverse challenges daily but I have come to realize that these challenges have enabled me to learn valuable lessons and have drawn me closer to God as I have to wait upon Him daily for all supplies.
I have experienced in these ten years the unchanging faithfulness of our Father to supply our needs. Also, I have become aware of the working of God upon the mind, hearts, and conscience of our supporters. Men and Women who knew nothing of the pressure of the moment but have been led to aid us with the exact need in question.
What were the happenings that gave you joy?
Seeing extremely sick children nursed back to health and restored! Sickness can be physical and emotional! Our children are received bearing the burden of both physical and emotional trauma. We have to deal with both ailments because 99% of the children have experienced neglect, abuse and abandonment. In our daily work with these children, one needs a good ability to discern!
Joy comes when I see an HIV positive child turning negative after so much effort put into prayers for healing and constant visits to the relevant hospital for treatment! There is joy when you witness an abused child turn around, start attending school and start believing in the possibility of a better and brighter future!
How do you decide who will work with you?
One of the foremost needs of a home for the vulnerable is to have dedicated workers. Workers who are given to caring, workers who are loving, truthful and Godfearing. Workers who will key into the vision and mission of the home. Such workers are rare and are extremely difficult to find so again I have to depend on God to locate and bring them to us!
What do you do when they are sick?
About 99% of the children are received in various degrees of health challenges. Often there is an immediate battle to save a child from passing on! Some present the highest level of malnutrition, acute pneumonia, serious bacterial/viral infection and various skin infections as well as HIV and hepatitis. A whole lot of painstaking attention and prayers is expended in an effort to nurse the child back to normalcy.
Who was your first child in the orphanage?
Our first child was received on the 22nd of November, 2007 – A male child of about 4months old. He was taken to the hospital straight from the Juvenile Welfare Center and was placed on admission immediately because he was terribly dehydrated and critically ill. I named him Joshua! He survived and was adopted by a Priest and his wife about a year later.
Do you subscribe to adoption?
Adoption is the legal process whereby all parental rights and responsibilities for a child are transferred from the birth family to the adoptive family, making the adopted child a full member of the new family. But much more than that, it is a way of giving a child the love and security of a family life when they can no longer live with the family they were born into.
I believe that adoption is a beautiful thing both for the child that is in need of a family and also for the couple in need of forming or growing their family. Choosing to open your home to a child is a life changing experience for everyone involved.
Is every member of your family in support?
I consider myself so blessed with every member of my family. Each of them is hugely in support of what providence has nudged me into doing! My husband is the major financier of the home! He is an advocate of the poor and vulnerable. My children and their spouses are amazingly supportive! They support both financially, physically and spiritually. I have enjoyed 100% support from them for the past ten years of operation.
Source: Vanguard News
Choosing to open your home to a child is life changing — Lady Bethy Obieri