By Adaeze Okechukwu
The Central Bank of Nigeria, CBN, Monday depreciated the naira to N307 per dollar for the first time in the official inter-bank market.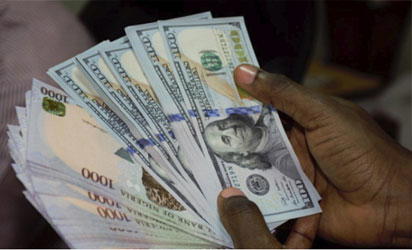 For months now, the CBN n had pegged the naira exchange rate within a range of N305 to N306 per dollar whilst it sells $500,000 daily to meet up with dollar shortages in the market.
However, the naira yesterday appreciated to N360.32 per dollar in the Investor and Exporter (I&E) window, while the volume of transactions rose by nine percent
Data from the Financial Market Dealers Quote (FMDQ) showed that indicative exchange rate for the I & E window, rose to N360.32 per dollar, yesterday, from N360.65 per dollar on Thursday, last week, translating to a 33 kobo appreciation of the naira.
Meanwhile, the amount of dollars traded in the widow increase by 9 percent to $114.07 million, yesterday, from $104.07 million recorded on Thursday, last week. Consequently, this increase led to the naira appreciation in NAFEX.
Source: Vanguard News
CBN depreciates naira to N307/$ in official market