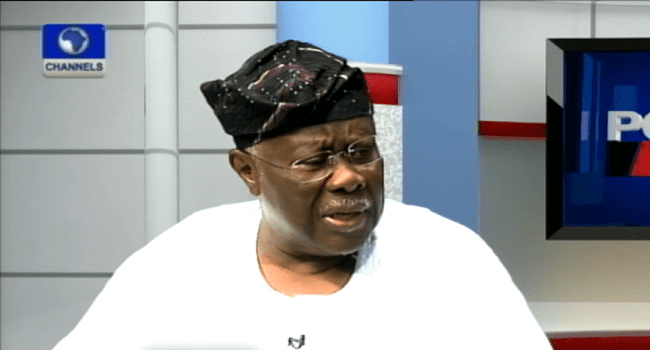 A member of the Peoples Democratic Party (PDP) Board of Trustees, Chief Bode George, has announced his withdrawal from the PDP Chairmanship race.
Chief George made this announcement at a conference on Friday night in Abuja. He raises concerns about the fallout of the outcome of the convention.
Giving reasons for his withdrawal from the race, George said the South West is already cheated with the entrants of aspirants from the South-South.
He stands with the micro-zoning principal of the party, which has been jettisoned
George also accused the Governor of Rivers State, Nyesom Wike of abusing the Yoruba people on a national Television when he said the South West has never contributed anything meaningful to the success of the PDP.
He was one of the candidates cleared for the contest at the national convention of the party set to hold in Abuja tomorrow.
Source: Channelstv
BREAKING: Bode George Withdraws From PDP Chairmanship Race