By Babajide Komolafe
ABUJA—THE Bankers Committee, yesterday concluded its annual retreat on the economy, with a decision to create 100,000 jobs by the first quarter of 2018.
The job creation will be executed by lending 50 per cent of the Agriculture, Small and Medium Enterprises, AGSMES, fund to micro enterprises, artisans, at five per cent interest rate and for minimum of seven years.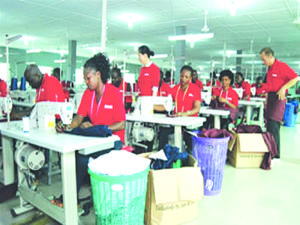 Meanwhile, the Central Bank of Nigeria, CBN, has said that it will work with the Nigeria Communications Commission, NCC, to review the mobile money framework, so as to improve the level of financial inclusion in the country.
CBN Governor, Mr. Godwin Emefiele, disclosed this while addressing the press at the end of a retreat in Lagos.
He said banks had contributed N26 billion to set up the fund, and that this would increase to about N56 billion by the end of this year, but added that nothing had been disbursed one year after it was established.
He said though the fund was designed to be disbursed in form of equity investment, the Bankers Committee decided to review the guidelines for the AGMES fund, in recognition of the need to improve access to the people that needed the facility and as contribution to national development.
He said the Committee consequently amended the guidelines for the fund to make it affordable and long term in nature as well as extend it to the vulnerable and weak people in the society.
Emefiele said the interest rate was pegged at five per cent and a minimum tenure of seven years.
According to him, 50 per cent will be allocated to direct disbursement to artisans through the Enterprise Development Centers of the CBN, while 45 per cent will be allocated to SMEs through venture capital arrangements.
He said that CBN also decided to provide forbearance to banks that lend to MSMEs in the form of lower Cash Reserve Ratio, CRR.
In addition to this and to further improve access to credit for small businesses, Emefiele said the CBN will review and amend the N220 billion Micro Small and Medium Enterprises, MSME, fund, as well as create a Nigeria Incentive Based Risk Sharing for lending to SMEs, to make it comfortable for banks to lend to SMEs
Emefiele said: "In terms of pricing, the Bankers Committee said it should not be more than five per cent for those who are going to have it. But, it would be meant primarily for small businesses. What was agreed was that out of the fund, at least 50 per cent would be set aside for direct SME disbursement.
"Under the direct SME disbursement, we said banks must set up MSME desks. The CBN on its part would make its Enterprise Development Centres available to train people that would benefit from the scheme. We are saying this would be mainly for people who are really low on the cadre."
''After training them, we will not disburse cash to them just like we do in Anchor Borrowers Programmes, where we buy seedlings, we give to them, we buy fetilisers, herbicides, we give to them. In this case we will buy the cosmetic equipment and deliver to them, we will buy the barging equipment and deliver to them. We buy the fashion design machine, if you are into hair dressing and deliver to them.
''We estimated that if we start this and that this fund is will be disbursed by latest February because it will take some time to get those equipments in
"We are going to have some venture companies that would take about 45 per cent of the fund to identify specific projects." What are those projects? We still talk about someone who will go into the business of converting cassava to starch, or someone or group of people by way of cooperative, who want to go into the business of producing toothpick.''
Speaking further Emefiele said: "Only a few days ago, we committed that financial inclusion must move from about 49 percent that it is right now to about 80 percent by 2020. We realise that that is a very tough assignment but we would do our best to make sure we achieve it.
''We are going to do it through a number of options, including mobile banking. CBN is going to work with NCC to review the mobile banking arrangement so as to see what kind of flexibility we can bring into it, so that we can increase the rate of financial inclusion.
"Yes we know that after next week, people are going for Christmas but we give ourselves the target that once we resume in January, it is going to be all work to make sure that those who require credit, who need access to credit, who need the help of the banking system to access credit and create jobs to grow the economy, that the banks are willing to give that support."
Source: Vanguard News
Bankers C'ttee to create 100,000 jobs by Q1 2018