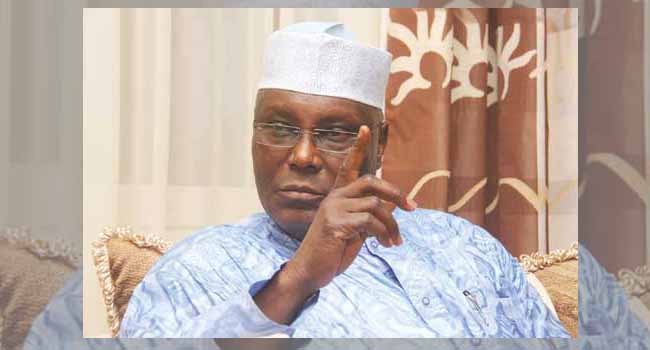 A former Vice president of Nigeria, Atiku Abubakar on Saturday, took a swipe on the ruling All Progressives Congress (APC), while calling on Peoples Democratic Party (PDP) members to work at gaining the trust of the electorates ahead of 2019.
Abubakar who recently defected from the APC said the party promised Nigerians restructuring but has failed hence the PDP must unite as one in order to secure the trust of Nigerians.
"We must unite as a party to secure the trust of the Nigerian people again, because under the APC, Nigeria is not working. The APC promised us restructuring – peace and unity – but under APC, Nigeria is now more divided and acrimonious than at any time since after the civil war."
[embedded content]
He made this known during the PDP's National Convention which took place on Saturday at the Eagles Square, Abuja.
Read Also: Secondus Serves APC 'Quit Notice' After Emerging As PDP National Chairman
Meanwhile, the newly sworn-in National Chairman of the party, Mr Uche Secondus, has started his time as the leader of the opposition party by attacking the APC.
Mr Secondus, who was declared the winner of the PDP's chairmanship election at about 3:30 am on Sunday morning and sworn in shortly after, used his acceptance speech to verbally serve the APC a 'quit notice', vowing to lead his party back to power in 2019.
"Let me assure you great members and leaders of our party, that by the grace of God and with all hands on deck, the brief tenancy of the All Progressives Congress (APC) in Aso Rock Villa expires on May 28, 2019. By this, we serve them a quit notice," he said.
Source: Channelstv
APC Promised Us Restructuring, Has Failed To Deliver – Atiku