By JUDE OPARA, Abuja
Winner of Nigeria's first and only individual Olympic gold medal, Chioma Ajunwa-Oparah has revealed that she is never a happy woman each time she remembers that Nigeria is yet to win another Olympic gold medal since she achieved that feat at the 1996 edition of the Games which took place in Atlanta, USA.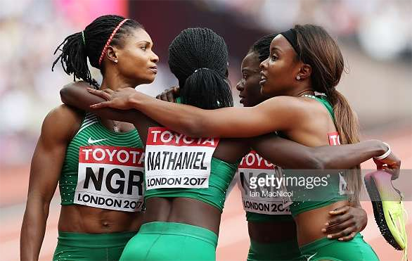 Ajunwa's long jump gold with a 7.12 mark remains an African and Nigerian women record in the event. It is also Nigeria's only track and field gold in its history of participation in the Olympics.
Speaking at a dinner organized by her Chioma Ajunwa Foundation in Abuja, the former athlete said the dwindling fortunes of the country in sporting events is one of factors that motivated her to set up the foundation which she added is to encourage grassroots development of sports in the country.
"2017 marks the 21st anniversary of the Atlanta Olympics at which I did the long jump that was later described as Nigeria's golden leap, which earned Nigeria her first Olympic gold medal in that capacity. I am very sad that 21 years after that historic moment of national pride, Nigeria is yet to produce another Olympic gold medal in that capacity.
"Thus after a thorough analysis of the issues affecting youth and sports development in Nigeria, I identified an alarming absence of adequate training camps and related facilities across the country, making it absolutely difficult for most of our youths access sufficient professional training and mentorship to help them develop and nurture their talents."
Ajunwa who is now a Deputy Commissioner of Police in the Nigeria Police Force (NPF) further revealed that already her foundation is partnering with various levels of government, the private sector, international organizations and other charitable individuals to change the face of youth sports development in Nigeria.
Earlier in his goodwill remarks, the former Director General of the defunct National Sports Commission (NSC), Dr. Patrick Ekeji said the dream of Ajunwa to give back to the society should be supported by all.
Source: Vanguard News
Ajunwa-Oparah sad Nigeria has not won another individual Olympic gold