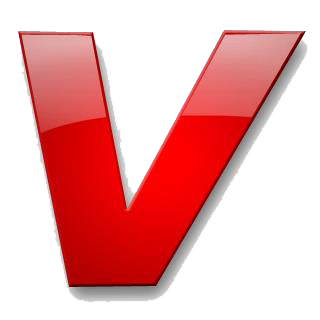 LAGOS—AMIDST plans to wind up some of its global operations, Addax Petroleum said, yesterday, it was ready to recommit to its operations in Nigeria.
The troubled oil firm confirmed in April that it was shutting its corporate offices in Houston, Aberdeen and Geneva.
Earlier in March, the Chief Executive Office at its Geneva Office, Zhang Yi, and the legal director were arrested over alleged bribery schemes carried out by the firm in Nigeria.
On June 6, Addax reached an agreement to pay a 31 million Swiss francs (about N11.5 billion) fine in Geneva, Switzerland to settle the bribery charges against some officials in Nigeria.
Swiss newspaper, Le Temps, referenced internal audit document by the audit firm of Deloitte, saying payments in excess of $20 million were made to four Nigerian "legal advisors", including a U.S. based ally.
The document said another $80 million was paid to Kaztec Engineering Limited, a company owned by controversial businessman, Emeka Offor, for the construction of the Antan and Udele/Ofrima development projects.
The payments made in 2015 were said to have been without adequate supporting documentation as well as evidence of commercial rationale for a significant portion of the payments.
But Addax, wholly-owned by the Chinese Petrochemical Company, SINOPEC, which bought it in 2009, appears to have glossed over the allegations, declaring it was ready to contribute its quota to help Nigeria realise its aspiration to increase its crude oil production capacity to 2.3 million barrels per day.
"Our future in Nigeria remains very bright," General Manager External & Government Affairs, Addax Petroleum, Dorothy Atake, said in a statement yesterday to online portal, Premium Times.
She did not make any reference to the bribery allegations and the firm's winding up operations in other places.
"Our conviction in the country's future is why we have plans for fresh investments of between $3-5 billion in Nigeria over the coming years," Mrs. Atake said.
Mrs. Atake said part of the company's objective included a programme to optimise its oil and gas operations in the country and increase production from its existing onshore and offshore assets.
She said for almost two decades, Addax Petroleum, which has been operating a Production Sharing Contract, PSC with the Nigerian National Petroleum Corporation, NNPC, recorded cumulative production of over 425 million barrels of crude oil.
Over the years, Mrs. Atake said, the company took over the operatorship of oil prospecting leases, OPLs 98/118 (now OML 123, 124, 136, and 137), and OPLs 90/225, previously operated by Ashland Nigeria Oil Company, after 25 years operation between 1973 and 1998.
As contractor operating on behalf of Addax/NNPC PSC, Mrs. Atake said the company attained the production capacity through the deployment of advanced technology to sustain investments in oil reserves to grow production.
The Senior Vice President/Managing Director, Addax Petroleum, Cor Zegelaar, said the company's on-going projects have significantly brightened its forecasts for a better 2018.
"With a strong partnership with NNPC and the Department of Petroleum Resources, DPR as well as cooperation with host communities, we plan to continue with the Njaba drilling, mature Adanga East & Adanga North jack-up rig drilling, commence Atan drilling, and progress Ofrima Udele production," he said.
Interestingly, some of the projects included the ones enmeshed in controversy and massive bribery scandal, including Ofrima/Udele development.
But, Mr. Zegelaar said work on other production optimization and asset integrity projects were still in progress, as part of efforts to realize the company's overall growth plans of increased daily production.
As part of its production activities, he said, Addax Petroleum recently kicked off its current drilling activities in the Njaba field in OML 124 license area, based on low cost, capital efficient production optimization principles.
He said since the 2009 SINOPEC takeover, Addax Petroleum NNPC PSC invested over $5 billion and generated over $7 billion for the Nigerian government, creating jobs in host communities in addition to funding critical community projects in the areas of agriculture, health and education.
Source: Vanguard News
Addax plans $3bn investment in Nigeria