By Chris Ochayi
ABUJA—Despite efforts by the Federal Government to provide electricity in the country, the World Bank, yesterday, disclosed that over 80 million Nigerians have no access to electricity.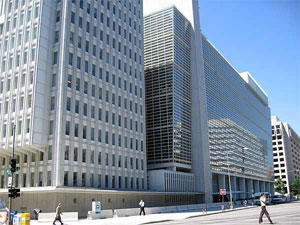 World Bank Country Director, Nigeria, Mr. Rachid Benmessaoud, revealed this at the 4th Action Learning event on Upscaling Mini Grids for low-cost and timely access to electricity, organised by the Rural Electrification Agency, REA, in Abuja.
Benmessaoud, however, said the World Bank had provided a $350m loan for the development of rural electrification projects in Nigeria.
He said the $350m loan was given to government, but noted that a lot of the fund would go to the private sector.
He said: "With regards to the question on the loan, yes, indeed, this is a loan to government.
That said, the Rural Electrification Agency will be the implementing agency for the loan and much of the funds will actually be going to the private sector.
''A lot of the funds that go from the World Bank to the government will be provided to the private sector."
In his speech earlier, during the opening session of the conference, the lead speaker, Cosgrove-Davies, noted that globally, more than one billion people lacked access to electricity.
He said: "Sub Saharan Africa is home to about 600 million of these. In Nigeria, 80 million people are without access and millions more suffer from poor service."
''REA expects mini grids to fill a substantial portion of that gap, covering up to 8,000 villages nationwide.
"This is not a job for any one of us alone. As mentioned, the government of Nigeria is pushing hard toward universal electrification. The Nigerian government has asked the World Bank's support for a National Electrification Project that focuses on off-grid opportunities, including mini grids and the World Bank is delighted to respond to this request.
"We know that our development partners, many in this room, are also standing shoulder-to-shoulder with government on this effort.
"For the World Bank's part, the National Electrification Project fits well into a broader energy portfolio in Nigeria, which aims to holistically support sector development.
"Together with all of you, we are seeking to help our Nigerian colleagues make the most of international expertise and experience as it fits the Nigerian setting.''
On how the $350m loan will be managed, the Managing Director, REA, Mrs. Damilola Ogunbiyi, said $100m of it would be dedicated to mini grid development.
Ogunbiyi said: "The total loan amount for the electrification programme is $350m, of which $100m is going to be dedicated to mini grid development.
''As for the total quantum of electricity being targeted with the 10,000 mini grids, we are trying to achieve 3,000MW.
"Some sites could be 150 kilowatts, some others 20KW, etc, but 10,000 (mini grids) is just a guide because people always need figures when we need to drive something home.
''So it could be less than that, but if we can achieve 3,000MW on off-grid, which will be close to the power generated on-grid, we will be very happy."
Source: Vanguard News
80 million Nigerians lack access to electricity—World Bank