By Michael Eboh
The debt web crippling Nigeria's energy sector appeared compounded as gas producers in the country have alleged that they are currently being owed about $500 million, mainly by power companies.
But the producers admitted that the power companies are also owed huge sums mainly by the Federal Government, adding, however, that the high debt owed the producers was a major disincentive to gas production and exploration in Nigeria.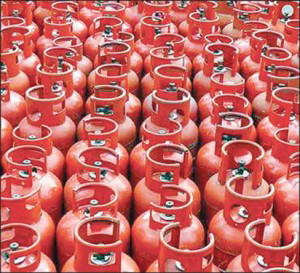 Addressing newsmen at the Gas Aggregation Company of Nigeria's, GACN, Gas Buyers' Forum in Abuja, yesterday, Senior Commercial Adviser, Upstream Gas of Shell Petroleum Development Company, SPDC, Mr. Emmanuel Anyaeto, stated that investors are willing to bring in the needed investments but are hindered by a number of factors, including the industry debt web.
He identified the other factors hindering investments in the gas sector as regulatory issues and tariff, noting that these have created a disconnect in the country's gas value chain.
He stated: "The amount of investments needed to get two billion standard cubit feet, SCF, is about $6 billion —both plant, pipeline network and infrastructure. What people do not understand is that the way the gas business works, the problem is not with the investment. There are producers to do the investment. The challenges is if they produce, are they consumers that would pay?
"If the power sector can work in a way where the consumer pays, and from what it pays, every other person in the value change is paid, and then these things would work."
Anyaeto noted that this was one of the reasons while power plants are starved of gas, irrespective of the fact that the country flares 800 million SCF of gas per day.
He added that the N701 billion power intervention fund, which was earmarked to pay for electricity generation, was inadequate, as the duration of two years stipulated by the World Bank, was too short to allow the loan make any meaningful impact in the growth of the power sector.
He added that Nigeria needs an investment of $6 billion to produce about two billion standard cubic feet (SCF) of gas per day to generate 10,000 megawatts of electricity.
Source: Vanguard News
$500m debt undermines investments in gas industry