By Henry Umoru
ABUJA—THE Senate has summoned the Group General Manager of National Petroleum Investment and Management Service, NAPIMS, to appear before its Committee on Local Content in the next 24 hours or risk unpleasant consequences.
Disclosing this yesterday at the sitting of the committee currently looking into the huge variations associated with the $16 billion Egina Deep Sea Oil Project and two related Bonga South-West and ZabZaba projects.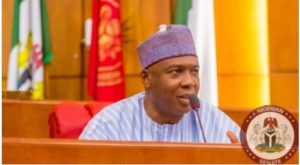 Total Upstream Nigeria Limited, TUNL is the major contractor.
Chairman of the Committee, Senator Solomon Adeola, APC, Lagos West, said it was becoming a tradition in the Nigerian National Petroleum Corporation, NNPC and its associated subsidiaries to treat National Assembly's invitations with levity under flimsy excuses.
According to him, the Senate Committee will henceforth, not deal with 'lieutenants of these agencies without their heads or cogent reasons in advance.
He noted that NAPIMS had sent three general managers as representatives to the committee after it received an invitation three weeks ago for the appearance of the Group General Manager to throw light on submissions made by Total Exploration and Production Nigeria Ltd handling the Egina project.
Earlier, the Senate Minority leader, Senator Godswill Akpabio and vice chairman of the probe Committee, said the importance attached to the information likely to be provided led members to turn out in large numbers, saying it was insulting not only to the Nigerian Constitution, but also to the office of the GGM for him to disregard the Senate's invitation on issues relating to how Nigerians were being shortchanged by foreign companies and their local collaborators.
Also contributing, a member of the Committee and Spokesperson of the Senate, Senator Sabi Abdullahi, said the Senate was angry that after 21 days notice, the GGM refused to appear, adding that NAPIMS was in charge of a very critical sector of the nation's economy and should be ready to answer the call of the Senate in its efforts to support Federal Government in delivering the dividend of democracy.
Meanwhile, the Senate has ordered the Nigerian Content Development Monitoring Board, NCDMB to suspend all actions relating to issuance of certificate on any prospective project of the Samsung Heavy duties industries Nigeria Limited pending its legislative actions.
In a statement by the Chairman, Senate Committee on Media and Public Affairs, Senator Sabi Abdullahi, the suspension would be effective until the company complied with the request of the Committee on Local Content for the company's failure to provide bid/tender documents submitted on the total- Egina project.
Senate had on Tuesday plenary accordingly directed the Committee on Local Content to investigate the Local Content Elements and cost variations relating to the Egina Oil field Project and the other two related Bonga Southwest and ZabaZaba projects with the mandate to carry out public hearing on the widely celebrated projects.
Source: Vanguard News
$16bn Egina probe: Senate invites NAPIMS GM to appear before it in 24 hours