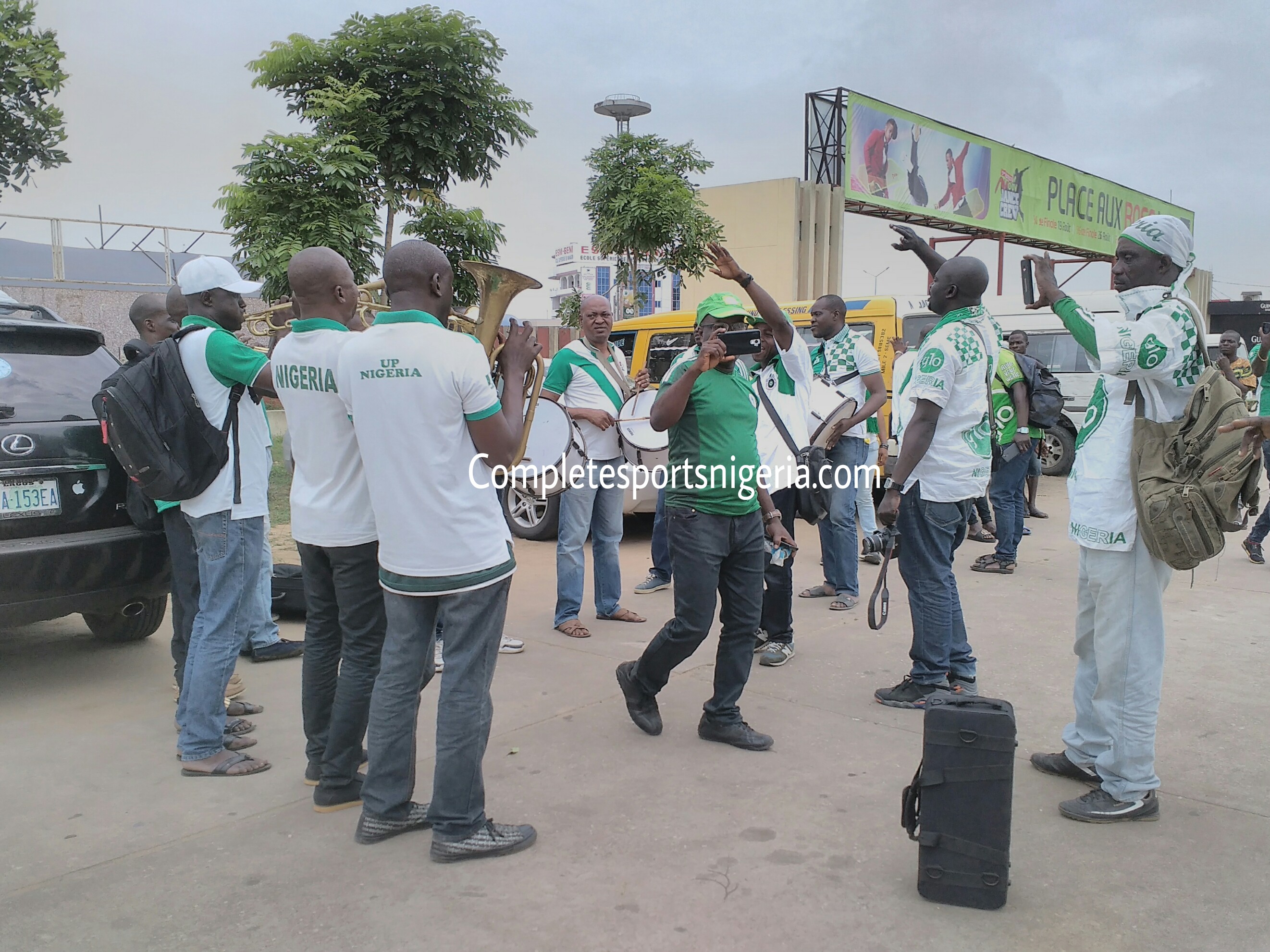 Nigeria Supporters Club Already in Stade De Lamite
The Nigeria Football Supporters Club are already inside the Stade De Lamite, here in Cotonou, venue for today's 2018 African Nations Championship (CHAN) qualifier between the home-based Super Eagles and Benin Republic.
Completesportsnigeria.com'so reporter who is already on the ground gathered that the over 50 supporters arrived in Cotonou today for the game and headed straight for the stadium.
They got to the stadium at around 1pm, three full hours before the 4pm kick-off, and started blaring their trumpets and beating their drums and singing their usual songs of support for the Super Eagles.
The supporters, who came with their National Chairman Samuel Ikpea, came in with three buses.
Ikpea stated that the supporters club decided to come in early to the stadium to let the home fans know that the Nigerians are in Cotonou for business.
Giving his prediction, Ikpea said the home-based Super Eagles will win 2-1.
With 1xBet you get High Odds, Fast Payouts, Wide Selection of Sports Events, Online Streaming and Huge Bonuses… sign up now.
Are you bored all the time? Don't dull; Download awesome games on your mobile today…
Attention: 3 Friuts you Neglect but Will Help You Fight Against Premature Ejaculation, Weak Erection and Small Blokos. Take Action Here Uncover how I make $400 weekly on Facebook using never been revealed Social Media tools.
Source: Complete Sports Nigeria
CHAN Qualifier: Nigerian Supporters Club Invade Cotonou Stadium Hours To Kick-Off